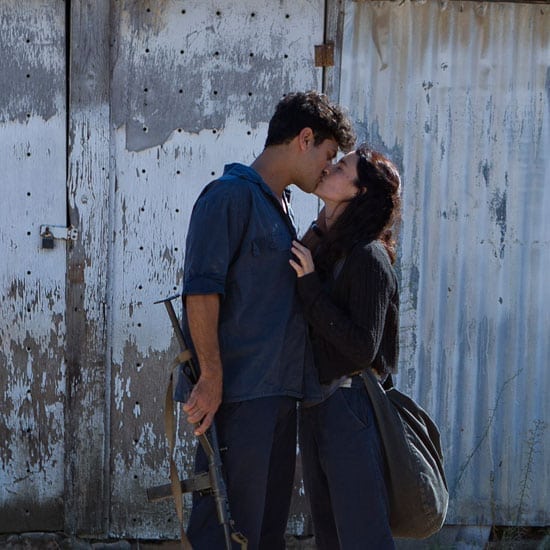 Original name: Sipur Ahava Eretz-Israeli
English name: An Israeli Love Story
Year: 2017
Run time: 96'
Language: Hebrew and Arabic
Type (Colour/ Black & White): Colour
Country: Israel
Director: Dan Wolman
Producer: Dan Wolman
Cast: Adi Bielski, Aviv Alush, Maya Wertheim, Issac Hizkiyah
Screenplay: Dita Guery
Cinematographer: Ran Aviad
Editor: Shoshi Wolman
Sound Designer: Yoav Damti
Music Composer: Ori Vidislavski
Costume Designer: Tzeela Kirshenbaum, Ora Montilio
Production Designer: Gioara Bergel ,Liron Lazar
Production Company: Hameragel Haboded Films
Festivals
The Golden Rooster – One Hundred Flower 2018
Laissez- Passer Festival 2018
Kolkata IFF 2018
Selected Filmography:
The Dreamer 1970
Floch 1972
Hide and Seek 1979
Soldier of The Night 1985
Foreign Sister 2000
Ben's Biography 2004
Director's Biography:
Veteran Israeli filmmaker Dan Wolman's films have been screened at prestigious film festivals around the world and have received high praise. He manages to capture human emotions on screen by exploring his character's dilemmas. His work has pushed Israeli cinema forward by leaps and bounds. Dan received a Life time achievement award at Jerusalem IFF and "The Silver Hugo" award at the Chicago IFF for "Unique vision and innovative work". Lately he was awarded the "Arik Einstein prize" and in 2016, "The Ophir Life Time Achievement Award" by the Israeli Film Academy for his contribution to Israeli cinema and culture.
Synopsis
The film is based on the true story of the love affair between Pnina Gary from Nahalal and Eli Ben – Zvi the son of Rachel Yanait and Yitzhak Ben-Zvi; the second president of the State of Israel. The film is set during the turbulent period of pre-state Israel in 1947 - 1948. Margalit meets Eli by chance on a bus and falls in love with him instantly. She tries to get close to him, hoping he'll fall for her, but Eli is too busy with the "Palmach" and with smuggling Holocaust survivors into Palestine. Finally the barriers come down and a compelling relationship develops between the two. Margalit moves in with Eli to his kibbutz Beit - Keshet .
They set up a date for their wedding, but Israel's harsh reality intervenes.