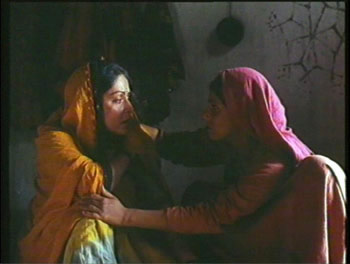 Original name: Rudaali
English name: The Mourner
Year: 1993
Run time: 128'
Language: Hindi
Type (Colour/ Black & white): Colour
Country: India
Director: Kalpama Lazmi
Producer: Ravi Gupta, Ravi Malik
Cast: Dimple Kapadia, Raakhee, Raj Babbar, Amjad Khan
Screenplay: Gulzar, Kalpana Lajmi, Mahasweta Devi
Cinematographer: Santosh Sivan, Dharam Gulati
Editor: Bhanudas Divakar
Sound Designer: Ashwyn Balsaver
Music Composer: Dr. Bhupen Hazarika
Costume Designer: Simple Kapadia
Production Designer: Samir Chanda
Production Company: Doordarshan, NFDC
Festivals
Director's Filmography:
Along The Brahmaputra (Doc) 1981
Rudaali 1993
Darmiyaan 1997
Daman 2001
Chingaari (2006)
Director's Biography:
Kalpana Lajmi was the daughter of painter Lalita Lajmi and niece of filmmaker Guru Dutt, debuted as an assistant director under the veteran film director Shyam Benegal. She made her directorial debut with the documentary film D.G. Movie Pioneer (1978) and went on to direct more documentaries. Her debut feature was Ek Pal (1986). She went on hiatus from cinema to direct her first TV series Lohit Kinare (1988). In 1993, Lajmi made acclaimed film Rudaali. Her next film, Daman (2001) was distributed by the Indian Government and was highly acclaimed by critics.
Synopsis
Sanichari is a rudaali, the name given to a professional mourner, a custom which prevails in the Northern states of India. Sanichari's husband is a wastrel and she sees little hope for a better life for herself and her son. After her husband's death she joins the growing tribe of bonded labourers. In spite of being buffeted about by a male-dominated society and having witnessed abject misery and tragedy all her life, Sanichari has never cried. It is at this time a seasoned rudaali, Bhinkni, enters her life and suggests that Sanichari learns the tricks of the trade from her. In a tough world even tears can be sold.
Sanichari is hesitant because even now her eyes are as dry as the desert around her...