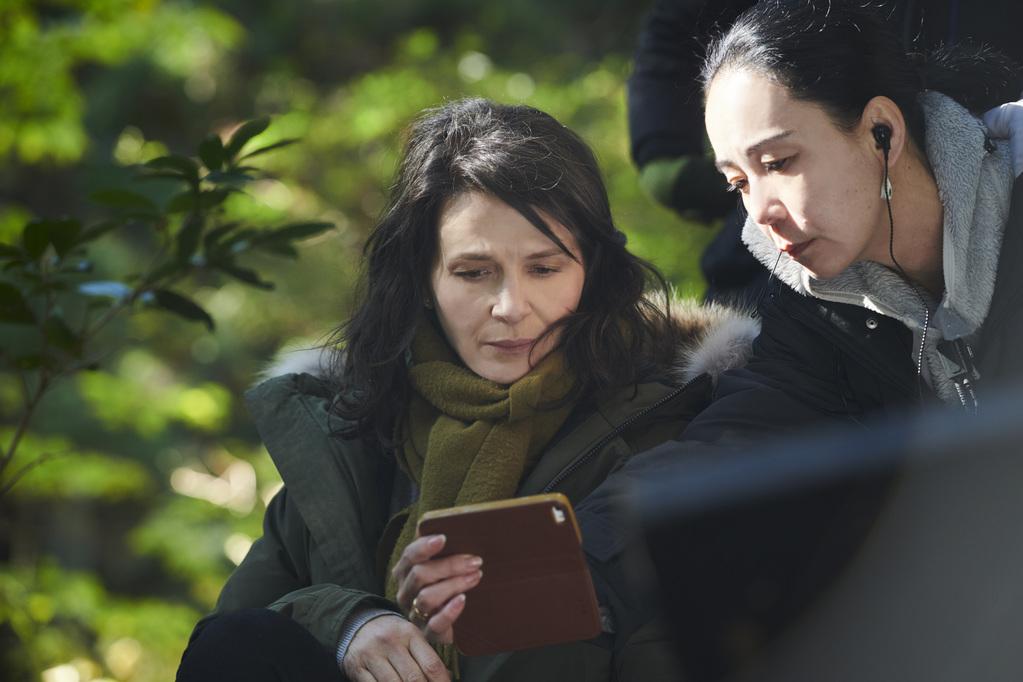 Original name: Vision
English name: Vision
Year: 2018
Run time: 109'
Language: English, French, Japanese
Type (Colour/ Black & white): Colour
Country: Japan, France
Director: Naomi Kawase
Producer: Satoshi Miyazaki, Marianne Slot, Naomi Kawase
Cast:   Juliette Binoche, Masatoshi Nagas
e Screenplay: Naomi Kawase
Cinematographer: Arata Dodo
Editor: François Gedigier, Yoichi Shibuya
Sound Designer: Roman Dymny
Music Composer: Makoto Ozone
Costume Designer: Meg Mochiduki
Production Designer: Setsuko Shiokawa
Production Company: LDH, Slot Machine, Kumie
World Sales: Elle Driver
World Sales Phone: +33 1 56 43 48 70
World Sales Email: sales@elledriver.eu
Festival:
Toronto IFF 2018
San Sebastián IFF 2018
Busan IFF 2018
MAMI Mumbai 2018
Selected Filmography:
Suzaku 1997
The Mourning Forest 2007
Hanezu 2011
Still The Water 2014
Sweet Bean 2016
Radiance 2017
Director's Biography:
Naomi Kawase is a filmmaker based in Nara, where she was born and raised. In 2013, she became the 1st Japanese filmmaker to be invited as the juror for the Festival de Cannes, where she has won her international recognitions through her films such as Suzaku (1997) and The Mourning Forest (2007). Hanezu (2011), Still the Water (2014) and her latest, Radiance (2017) also were invited to the main competition program of the Festival de Cannes. Beside her filmmaking career, Naomi Kawase is the founder of NARA International Film Festival started in 2010.
Synopsis
Jeanne travels to Japan to search for the rare medicinal plant 'Vision', which according to legend only appears once every 997 years under special conditions. On her trip, she meets Tomo, a forest ranger, who joins her in her quest and helps retrace her past. Twenty years earlier, in the same forests of Yoshino where Jeanne now hopes to find Vision, she experienced her first true love.