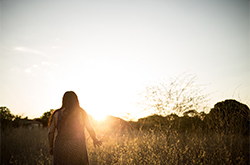 Original name :Rebento
English name: Blessed is the fruit
Year: 2018
Run time: 98'MIN
Language: Portuguese
Type (Colour/ Black & white): COLOUR
Country: BRAZIL
Director:André Morais
Producer: Nina Rosa, Metilde Alves
Cast:  Ingrid Trigueiro, Zezita Matos, Fernando Teixeira, Zé Guilherme Amaral, Anna Luiza Pordeus, Verônica Cavalcanti, Margarida Santos, Itamira Barbosa, Palmira Palhano, Angélica Lemos, Franck Ferreira
Screenplay:André Morais
Cinematographer: João Carlos Beltrão
Editor: Ely Marques and André Morais
Sound Designer:Guga S. Rocha
Music Composer: Eli-Eri Moura
Costume Designer:Malu Cavalcanti, Angelica Lemos
Production Designer:Jorge Bweres
ProductionCompany: Alarido Produções Artísticas andPigmento Cinematográfico
World Sales: AlaridoProduçõesArtísticas
World Sales Phone:+55 83 99887-2102
World Sales Email:alaridoproducoes@gmail.com
Website of the Film: www.facebook.com/rebentofilme
Premiere Status:
Festival:
São Paulo International Independent Film Festival 2018
Mostra de Cinema de Tiradentes, Minas Gerais, Brazil 2018
Selected Filmography
Alma – Soul [2005] short film
Maria dos Mares [2008] short film
Dilacerado –Torn [2013] experimental
Rebento - Blessed Is The Fruit [2018]
Director's Biography:
André Morais is a multiple artist. His work travels by theater, and cinema. He is actor, director, dramatist and scriptwriter. His films have already participated in numerous festivals in Brazil and. His short film Alma, received great appreciation in Brazil, and wide acclaim in festivals abroad.. His first feature film, Rebento (2018), after winning the award for Development of Scripts by the Ministry of Culture. It went on to get screened in different festivals across the globe.
Synopsis
After committing a crime, woman abandons home and family in search of an unknown destination. Do not know who is she, nor the why of such crime. The mystery about this woman is one of the key points of the narrative. In the course of history will be called Maria, Rosa and Ana, may be one of them your real name, may be none. She will walk for a whole day, embraced a watermelon and will brief encounters that will mark her day and her life, facing a world sometimes hostile and sometimes delicate, in the attempt to live together with love and loveless which brings herself.