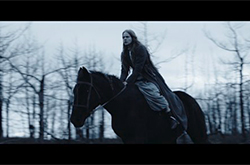 Original Name: Mehetapja / Süütu / Vari
English Name: The Man Slayer The Virgin The Shadow
Year: 2017
Run time: 140'MIN

Format: DCP Language: Estonian, Hispaania
Type (Colour/ Black & White): Colour
Country: Estonia, Lithuania
Director:  Sulev Keedus
Producer: Kaie-Ene Rääk, Rasa Miškinyté
Cast:   Rea Lest, Jörgen Liik, Toomas Suuman, Ain Lutsepp, Risto Vaidla
Screenplay:  Sulev Keedus
Cinematographer: Erik Põllumaa, Ivar Taim
Editor: Kaie-Ene Rääk
Sound Designer: Saulius Urbanavičius
Music Composer:  Martynas Bialobzeskis
Costume Designer: Reet Aus | Tiiu-Ann Pello
Production Designer: Toomas Hõrak | Anna-Liisa Liiver
Production Company: ERA FILM , F-SEITSE
World Sales: Antipode
World Sales Email: elena@antipode-sales.biz
Festival
Tallinn Black Nights FF 2017
Selected Filmography
In Paradisum (Doc) 1993
Georgica 1998
Somnanmbulance 2003
Tormis' Sledge of Song (Doc) 2005
Letters To Angel 2011
Director's Biography:
Sulev Keedus is an Estonian writer, cinematographer, and a filmmaker. In 1989, he completed the Higher Courses for Directors and Scriptwriters in Moscow. His documentary In Paradisum (1993) was screened at multiple festivals across the globe and won many awards. His subsequent feature films, Georgica (1998), and Somnambulance (2003) were screened at festivals like Rotterdam, Toronto and many others. As a writer - director - cinematographer, he is a multi talented, and multiple award winning director who has put Estonian cinema on global map.
Synopsis
The film is a tale told from the point of view of 3 women. A compilation of three distinct stories, revolving around three women - Maara, Elina and Luna Lee. All these stories talk about different facets of love, marriage, and relationship.

Maara, a bride to be is facing troubles of certain age old customs when it's just next day, she is going to start a new life. Elina, a woman of no country marries a man in Estonia for the basic necessity of protection. Will the 'fake' marriage be revealed? or will it become something real?

Luna Lee is fed up of everything around her. As she runs away from it, she begins to witness more and more failure in relationships around her. What lies beyond all this emptiness? Will God really answer her?

Spread across three different time periods, common link between the three short stories is the leading character: Maara, Elina and Luna Lee are all played by the same actress.