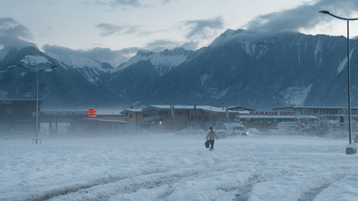 Original Name:Narcosis
English Name:The Line
Year: 2022
Run Time: 101 min
Language: French
Type (Colour/ Black & White): Colour
Country:Switzerland, France, Belgium
Director:Ursula Meier
Producer:Pauline Gygax, Max Karli
Cast:Stéphanie Blanchoud, Valeria Bruni Tedeschi, Dali Bensallah, India Hair, Benjamin Biolay, Elli Spagnolo, Eric Ruf.
Screenplay:Stéphanie Blanchoud, Ursula Meier, Antoine Jaccoud
Cinematographer:Agnès Godard
Editor:Nelly Quettier
Sound Designer: Etienne Curchod
Music Composer:Jean-François Assy, Stéphanie Blanchoud, Benjamin Biolay
Production Company: Bandita Films, Les Films de Pierre, Les Films du Fleuve
World Sales: Memento Films

Festivals:
Berlinale 2022
Zurich FF 2022
Seattle IFF 2022
Busan IFF 2022
Director's Selected Filmography:
2017 Shock Waves - Diary of My Mind
2012 Sister
2008 Home
2002 Not The Cops, Not The Blacks, Not The Whites (Doc)
Director's Biography: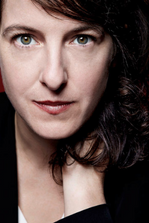 The French-Swiss filmmaker studied filmmaking in Belgium. She began her directing career with successful short films and documentaries. Her debut feature film, Home, premiered in the 2008 Critic's Week at Cannes, and was nominated for three César awards in 2009. It also won prizes including the Swiss Film Prize for Best Fiction Film. Sister (2012) won the Special Award Silver Bear at the 2012 Berlinale. In 2018, Diary of my Mind, a TV film she made as part of the Shock Waves series inspired by Swiss news stories, screened in the Berlinale Panorama
Synopsis:
Christina is the puerile mother of three daughters: Margaret who has a history of violence, both suffered and inflicted, the soon-to-be mother of twins Louise and 10 years old angel-faced Marion. After a violent dispute with her mother, Margaret is sentenced with a restraining order and can't approach less than 100 meters away. Marion is then charged by Christina to paint a line representing this limit around their home which only exacerbates Margaret's desire to be closer to her family. By coming to the line every day, her stubbornness will emphasize all the conflicts of this dysfunctional family.