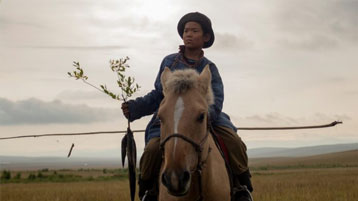 Original Name:Harvest Moon
English Name: Harvest Moon
Year: 2022
Run Time: 90 Minutes
Language: Mongolian
Type (Colour/ Black & White): Colour
Country: Mongolia
Director: Amarsaikhan Baljinnyam
Producer: Uran Sainbileg
Cast: Amarsaikhan Baljinnyam, Tenuun-Erdene Garamkhand, Damdin Sovd, Davaasamba Sharav, Tserendarizav Dashnyam, Delgersaikhan Sanaa
Screenplay: Amarsaikhan Baljinnyam, Bayarsaikhan Batsukh
Cinematographer: Josua Fisher
Editor: Bayarsaikhan Batsukh
Sound Designer: Evan Millard
Music Composer: Odbayar Battogtokh
Production Company: IFI Productions
World Sales: Asian Shadows

Festivals:
Asian World FF
Vancouver IFF
Director's Selected Filmography:
Director's Biography: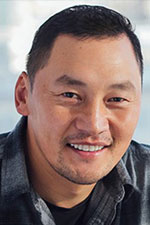 Amarsaikhan Baljinnyam is well known Mongolian actor – writer- producer. He worked as an actor and producer on Thief of the Mind (2011) and Trapped Abroad (2014). He appeared in the Netflix original series Marco Polo as Ariq Böke (Khubilai Khan's brother). More recently, he worked as a screenwriter and actor on Under the Turquoise Sky (2021), about a Japanese man who goes on a journey of self-discovery in Mongolia. Harvest Moon is his debut film as a director.
Synopsis:
When his father gets seriously ill, Tulgaa who works as a chef in the city travels back to his village. Soon the father dies, and he decides to stay to fulfill the harvesting his father promised to do. While working in the field he meets a ten years old boy, Tuntuulei, who lives alone with his grandparents while his single mother works in the city. The sharing and the relation between Tulgaa and Tuntuulei make them challenge their own self.