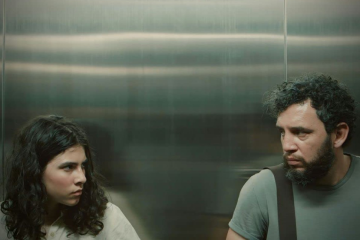 Original name: Tengo Sueños Eléctricos
English name: I Have Electric Dreams
Year: 2022
Run time: 101 Minutes
Language: Spanish
Type (Colour/ Black & white): Colour
Country: Belgium, France, Costa Rica
Director: Valentina Maurel
Producers: Benoît Roland, Grégoire Debailly
Cast: Daniela Marín Navarro, Reinaldo Amien Gutiérrez, Vivian Rodríguez,
Screenplay: Valentina Maurel
Cinematographer: Nicolás Wong Díaz
Editor: Bertrand Conard
Sound Designer: Corinne Dubien, Erick Arnoldo, Vargas Ortega
Production Company: Wrong Men, Geko Films
World Sales: Heretic Outreach

Festivals:
Locarno IFF 2022
San Sebastián IFF 2022
Busan IFF 2022
Palm Springs IFF 2023
IFF India 2022
Director's Selected Filmography:
2019 Lucía En El Limbo (Short)
2017 Paul is Here (Short)
2015 Perfect Hotel (Short)
2013 Les Prénoms (Short)
Director's Biography: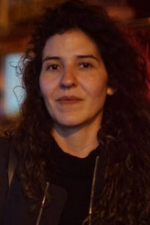 Valentina Maurel, a Franco-Costa Rican director, has a degree in Filmmaking from the Insas in Brussels. Her graduation film Paul is Here (2017), won the First Cinefondation Prize at Cannes. Lucía En El Limbo (2019) her short film, was selected at the Critics' Week at Cannes, at the Toronto IFF and received the first prize at Guanajuato IFF, Mexico.
Synopsis:
Eva can't stand the fact that her mother wants to renovate the house and get rid of the cat, which, disoriented since the divorce, pees everywhere. Eva wants to go and live with her father, who, disoriented like the cat, is experiencing a second adolescence. But like someone who crosses an ocean of adults without knowing how to swim, Eva has to face the rage that gnaws at her father. And now it is going through her too.