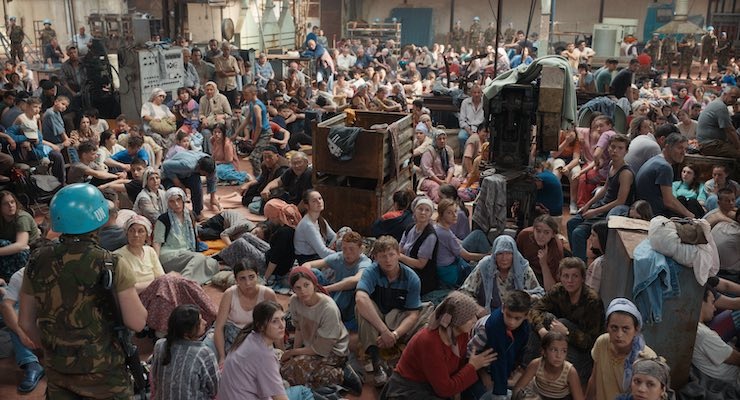 Original Name: Vers La Bataille
English Name: Quo Vadis, Aida?
Year: 2020
Duration: 103'
Language: Bosnian, English, Dutch
Type (Colour/ Black & White): Colour
Country: Bosnia and Herzegovina, Austria, Romania, The Netherlands, Germany, Poland, France, Norway, Turkey
Director: Jasmila Žbanić
Producer: Damir Ibrahimović & Jasmila Žbanić for Deblokada (Grbavica: The Land of My Dreams), Bruno Wagner, Barbara Albert, Antonin Svoboda for Coop99 Filmproduktion, Cristian Nicolescu for Digital Cube, Els Vandervorst for N279, Razor Film, Extreme Emotions, Indie Prod, Torden Film, TRT, ZDF arte
Cast: Jasna Đuričić, Izudin Bajrović, Boris Ler, Dino Bajrović, Boris Isaković
Screenplay: Jasmila Žbanić
Cinematographer: Christine A. Maier
Editor: Jarosław Kamiński
Sound Designer: Igor Čamo
Music Composer: Antoni Komasa-Łazarkiewicz
Costume Designer: Małgorzata Karpiuk, Ellen Lens
Production Designer: Hannes Salat
Production Company: Deblokada, coop99 Filmproduktion, Digital Cube, N279 Entertainment, Razor Film, Extreme Emotions, Indie Prod, Tordenfilm
World Sales: Clément Chautant - Indie Sales
World Sales Phone: 33 33144830227, Mob. +33 0676014169
World Sales Email: cchautant@indiesales.eu
Festivals:
Venice International Film Festival 2020 - Competition
Toronto Internal Film Festival 2020 - Official selection
El Gouna Film Festival - Competition - Golden Star for Narrative Feature and Best Actress
Antalya Film Festival - International Long Film Competition - Best Film
Director's Filmography:
Grbavica 2006
On the Path 2010
For Those Who Can Tell No Tales 2013
Director's Biography: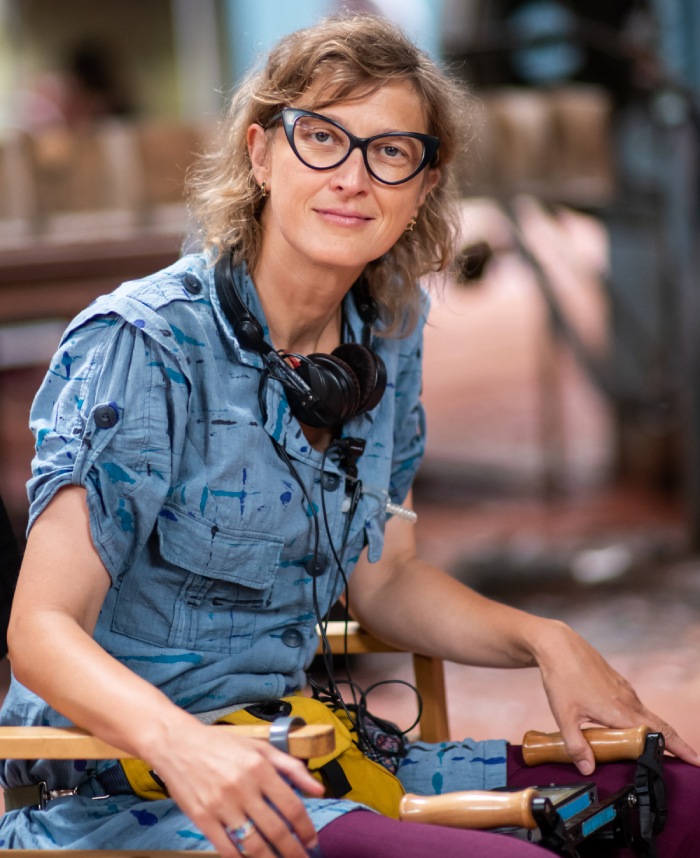 Born in Sarajevo on December 19th, 1974, Jasmila is a graduate of the Academy of Dramatic Arts, Theatre and Film Directing Department. Before filmmaking, she also worked as a puppeteer in the Vermont-based Bread and Puppet Theater and as a clown in a Lee Delong workshop. Her feature debut GRBAVICA won the 2006 Berlinale Golden Bear (as well as the Prize of the Ecumenical Jury and the Peace Prize). ON THE PATH, her second feature film, premiered at the 2010 Berlinale in Competition. Her third feature, FOR THOSE WHO CAN TELL NO TALES, made its world premiere at the Toronto Film Festival. All her films were produced through Deblokada, an artists' association that she founded.
Synopsis:
Bosnia, July 11th 1995.
Aida is a translator for the United Nations in the small town of Srebrenica. When the Serbian army takes over the town, her family is among the thousands of citizens looking for shelter in the UN camp. As an insider to the negotiations Aida has access to crucial information that she needs to interpret. What is at the horizon for her family and people - rescue or death? Which move should she take?