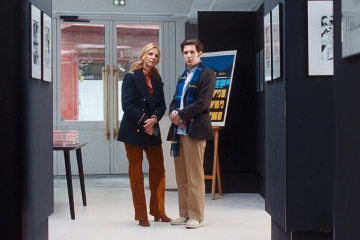 Original name: Le Parfum Vert
English name: The Green Perfume
Year: 2022
Run time: 101 Minutes
Language: French
Type (Colour/ Black & white): Colour
Country: France, Belgium
Director: Nicolas Pariser
Producers: Emmanuel Agneray
Cast: Sandrine Kiberlain, Vincent Lacoste, Rüdiger Vogler, Léonie Simaga
Screenplay: Nicolas Pariser
Cinematographer: Sébastien Buchmann
Editor: Christel Dewynter
Sound Designer: Fabrice Osinski, Jérémy Hassid, Alek Goose
Music Composer: Benjamin Esdraffo
Production Company: Bizibi Productions, France 2 Cinéma, Versus Production
World Sales: Orange Studio

Festivals:
Cannes Directors' Fortnight 2022
Director's Selected Filmography:
2019 Alice and The Mayor
2015 The Great Game
Director's Biography: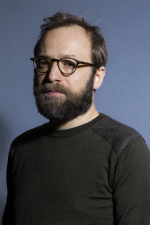 In the early 2000s, Nicolas Pariser worked as an assistant to Pierre Rissient as well as a film critic for the magazine Sofa. Between 2008 and 2013, he directed three short films, including La République, which won the Jean-Vigo Prize in 2010. His first feature film, The Great Game, won in 2015 the Louis-Delluc prize for a first film. Alice and the Mayor, his second feature, premiered at the Directors' Fortnight in 2019 and was awarded the Europa Cinemas Label. The film was widely acclaimed by the critics and the public.
Synopsis:
In the middle of a performance at la Comédie-Française, an actor dies on stage, poisoned. Martin, member of the troupe and friend of the victim, becomes the centre of everyone's attention. Suspected by the police, he's also chased by a mysterious organization, the Green Perfume, that seems to have ordered the murder. While leading his own investigation, Martin receives the unexpected help of Claire, an eccentric cartoonist in need of adventure. This unlikely duo will live an adventure across Europe to foil the plans of the mysterious Green Perfume.