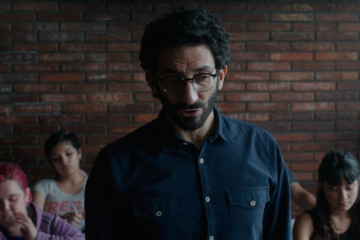 Original name: El Suplente
English name: The Substitute
Year: 2022
Run time: 110 Minutes
Language: Spanish
Type (Colour/ Black & white): Colour
Country: Argentina, Italy, Mexico, Spain, France
Director: Diego Lerman
Producers: Nicolás Avruj, Diego Lerman, Marta Donzelli, Nicolás Celis, Sandra Tapia, Dominique Barneaud, Dan Wechsler
Cast: Juan Minujin, Alfredo Castro, Bárbara Lennie, Renata Lerman
Screenplay: Diego Lerman, Maria Meira, Luciana De Mello
Cinematographer: Wojciech Staron
Editor: Alejandro Brodersohn
Sound Designer: Lena Esquenazi, Leandro de Loredo
Music Composer: José Villalobos
Production Company: Campo Cine, Vivo film, Pimienta Films, Arcadia Motion Pictures
World Sales: Urban Intl Distribution

Festivals:
Toronto IFF
San Sebastián IFF
Palm Springs IFF
Tallinn Black Nights FF
IFF India
Director's Selected Filmography:
2019 Monos
2017 A Sort of Family
2014 Refugiado
2010 The Invisible Eye
2006 Meanwhile
2002 Suddenly
Director's Biography: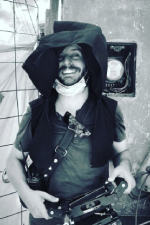 One of Argentina's leading filmmakers, Diego Lerman won the Silver Leopard Award at the Locarno IFF for Suddenly in 2002. He also directed A Sort of Family (2017) which played at Toronto, won Best Screenplay at San Sebastian and was acquired by Netflix; as well as Invisible Eye (2010) and Refugiado (2014) which played at Cannes' Director's Fortnight. The Substitute marks his sixth feature.
Synopsis:
Recently appointed as a substitute literature teacher at a high school in an underserved area of Buenos Aires, Lucio has to hit the ground running if he wants to find a way to connect with the minds — and the realities — of a cohort of students with far tougher things than homework to worry about.
Lucio also has big shoes to fill: those of his ailing father, known as "El Chileno", a well-loved community organizer who is about to open a soup kitchen, years in the making, but is constantly being threatened by a local gang as they seek total control of the area through drugs and corrupt politics. When one of his students lands in trouble with the local kingpin, Lucio has to step out from his teaching duties to protect both the teenager and the fragile bond he's forging with his pupils.