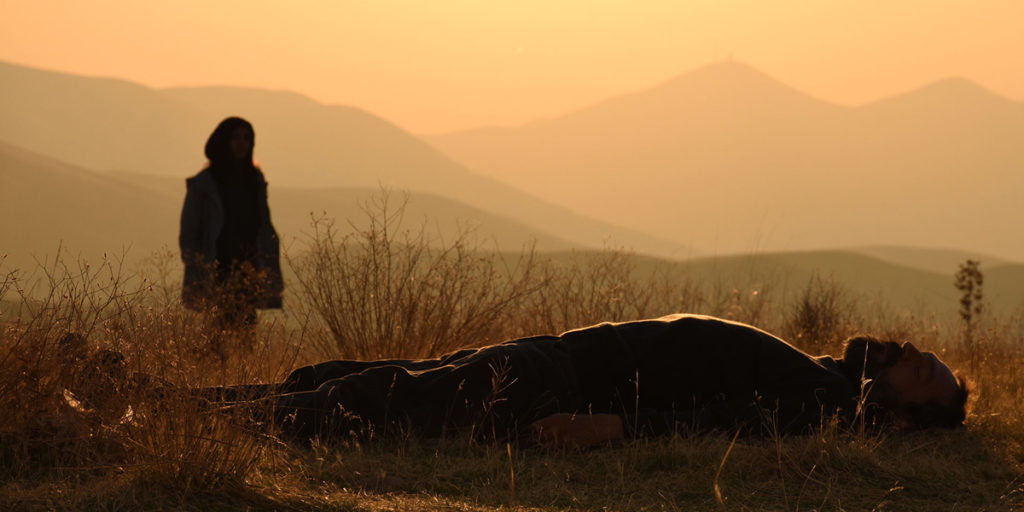 Original Name: Sheytan Vojud Nadarad
English Name: There is no evil
Year: 2020
Run Time: 152 min
Language: Farsi
Type (Colour/ Black & White): Colour
Country: Germany| Iran | Czech Republic
Director: Mohammad Rasoulof
Producer: Mohammad Rasoulof, Kaveh Farnam, Farzad Pak
Cast: Ehsan Mirhosseini, Shaghayegh Shourian, Kaveh Ahangar, Alireza Zareparast
Screenplay: Mohammad Rasoulof
Cinematographer: Ashkan Ashkani
Editor: Mohammadreza Moueini, Meysam Muini
Sound Designer: Philipp Kemptner, Hasan Mahdavi
Music Composer: Amir Molookpour
Costume Designer: Afsaneh Sarfehju
Production Designer: Saeid Asadi
Production Company: Cosmopol Film, Europe Media Nest, Filminiran
World Sales: Films Boutique
World Sales Phone: +49 30 69 53 78 50
World Sales Email: contact@filmsboutique.com
Festivals:
Berlinale 2020
São Paulo IFF 2020
Vancouver IFF 2020
Busan IFF 2020
Director's Selected Filmography:
2017 A Man of Integrity
2013 Manuscripts Don't Burn
2011 Goodbye
2005 Iron Island
2002 The Twilight
Director's Biography: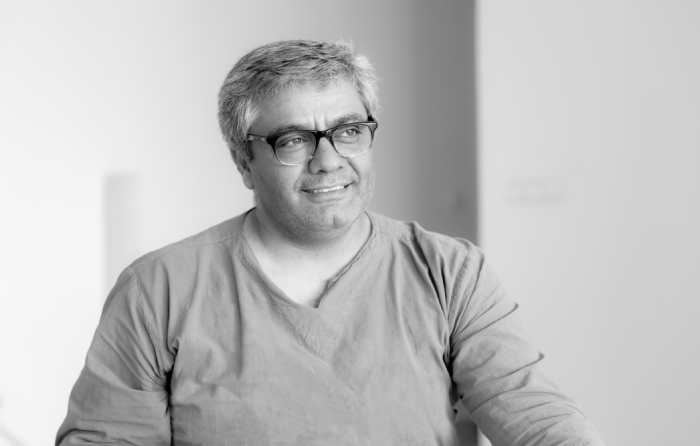 Mohammad Rasoulof is an Iranian director, writer and producer. For his first film Gagooman (The Twilight, 2002), Rasoulof won the prize for the best film at the Fajr IFF. After his second film Jazireh Ahani (Iron Island, 2005) he began to have problems with the censorship system. To this date, he has produced five films and none of them have been shown in Iran. In 2010 Rasoulof was arrested on set while filming together with Jafar Panahi. He was sentenced to jail for one year. Rasoulof won the prize for best director in Un Certain Regard for his film Bé Omid é Didar (Goodbye, 2011) at the Cannes FF. In 2013 he won the FIPRESCI Prize in Cannes for the film Dast-Neveshteha-Nemisoozand (Manuscripts Don't Burn, 2013).
Synopsis:
Devoted family man, and an exemplary husband and father, gets up very early every day. Where does he go? Young soldier Pouya cannot imagine killing another man, yet he is told he must do so. Javad doesn't know that proposing to his beloved won't be the only surprise on her birthday. Bahram is a physician but is unable to practice medicine. He has decided to explain to his visiting niece the reason for his life as an outcast. The four stories that comprise this film offer variations on the crucial themes of moral strength and the death penalty, asking to what extent individual freedom can be expressed under a despotic regime and its seemingly inescapable threats. In the context of structural oppression, choice seems to be limited to either resisting or surviving. But with each abruptly interrupted story, we are urged to consider how men and women can assert their freedom even in such situations. Whatever they decide, it will directly or indirectly corrode themselves, their relationships, and their entire lives.