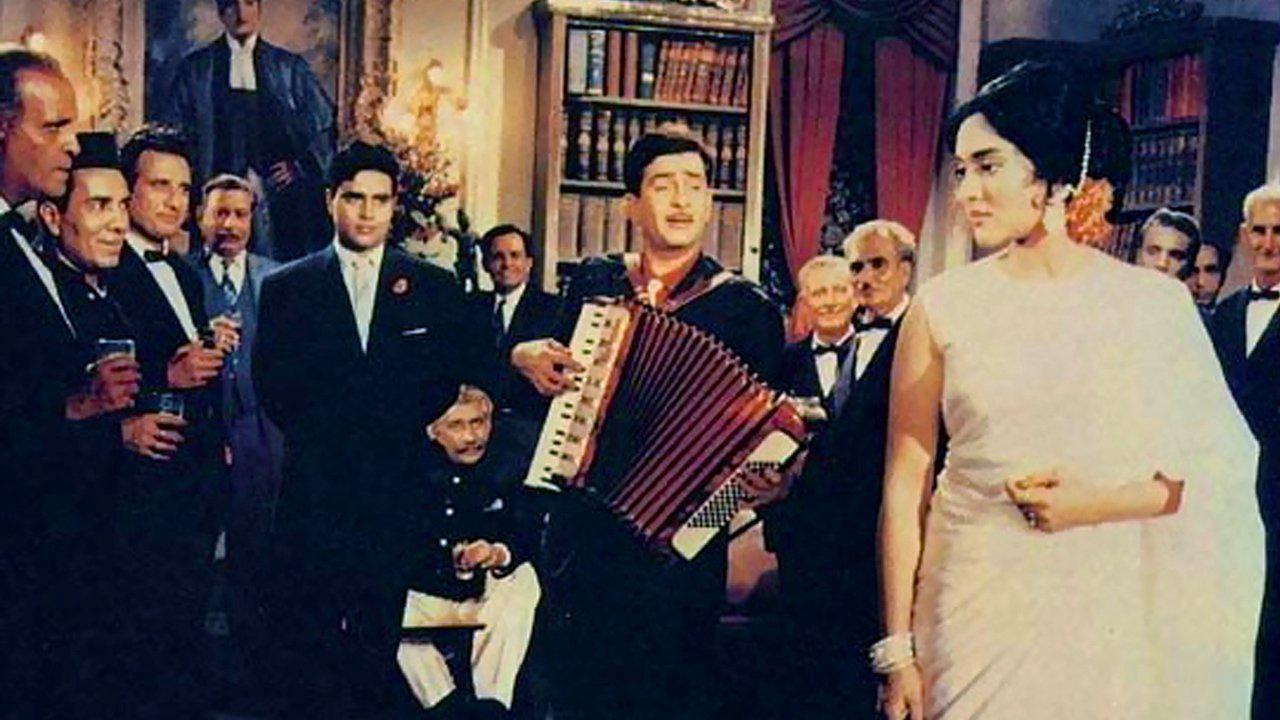 Original Title : Sangam
English Title : Confluence
Country : India
Year : 1964
Runtime : 238 Min
Language : Hindi, Urdu Venue: NFAI Law College Road
Showtime: 16th Jan 2018, 12.00 p.m.
Synopsis
Sunder is an orphan and lives a poor lifestyle in India. He is friendly with wealthy Gopal; and a wealthy girl named Radha. The trio grows up, and Sunder falls head-over-heels in love with Radha, but she; as well as her parents reject him. Sunder decides to prove himself to be worthy of them and enrols in the Indian Air Force, carries out a risky flight to help army soldiers, disappears, and is believed to be dead. However he re-surfaces virtually unscathed, and returns to get married to Radha. One day before going to attend a party, Sunder finds his life turned upside down when he comes a love letter written to Radha by an unknown male. Torn with suspicion and hatred he grabs his revolver and confronts Radha in order to find out the author of this letter and kill him. When Radha is confronted and, new information comes to light, Sundar's world shatters.