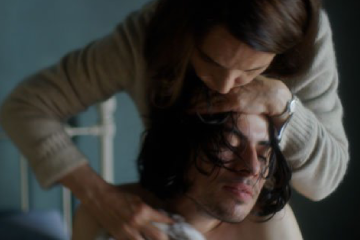 Original name: 1976
English name: 1976
Year: 2022
Run time: 95 Minutes
Language: Spanish
Type (Colour/ Black & white): Colour
Country: Chile, Argentina, Qatar
Director: Manuela Martelli
Producers: Omar Zúñiga
Cast: Aline Kuppenheim, Nicolás Sepúlveda, Hugo Medina, Alejandro Goic
Screenplay: Manuela Martelli, Alejandra Moffat
Cinematographer: Yarará Rodríguez
Editor: Camila Mercadal
Sound Designer: Jesica Suárez
Music Composer: Maria Portugal
Production Company: Cinestación, Wood Producciones, Magma Cinema
World Sales: Luxbox Films

Festivals:
Cannes Directors' Fortnight 2022
San Sebastian IFF 2022
BFI London FF 2022
Chicago IFF 2022
Tokyo IFF 2022
Director's Selected Filmography:
2015 Land Tides (Short)
2014 Apnea (Short)
Director's Biography: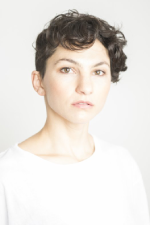 Manuela has participated in more than 15 films as an actress. In 2010, she received a Fulbright to pursue a Masters in Film at Temple University, U.S.A. Apnea, her first short film premiered at FICValdivia, 2014. She was also selected by Cannes Directors Fortnight's program Chile Factory to co-direct a short film with Amirah Tajdin, called Land Tides, which premiered at the Fortnight in 2015. She is currently premiering the debut film 1976.
Synopsis:
Chile, 1976. Carmen heads off to her beach house to supervise its renovation. Her husband, children and grandchildren come back and forth during the winter vacation. When the family priest asks her to take care of a young man he is sheltering in secret, Carmen steps onto unexplored territories, away from the quiet life she is used to.