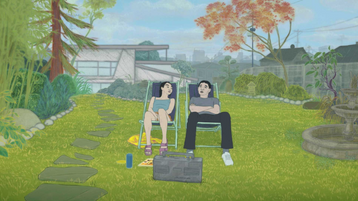 Original Name: Saules Aveugles, Femme Endormie
English Name: Blind Willow, Sleeping Woman
Year: 2020
Run Time: 110 Minutes
Language: English, French
Type (Colour/ Black & white): Colour
Country: France, Canada, Netherlands, Luxembourg
Director: Pierre Földes
Producer: Tom Dercourt, Pierre Baussaron, Emmanuel-Alain Raynal
Cast: Ryan Bommarito, Shoshana Wilder, Marcelo Arroyo, Scott Humphrey, Arthur Holden, Pierre Földes
Screenplay: Pierre Földes
Cinematographer: Étienne Boilard
Editor: Kara Blake
Sound Designer: Matthew Földes, Michel Schillings, Jun Mizumachi
Music Composer: Pierre Földes
Production Company: Cinéma Defacto, Miyu Productions
World Sales: The Match Factory

Festivals :
Toronto IFF
São Paulo IFF
Busan IFF
Annecy International Animation Festival
IFF India
Director's Selected Filmography :
2012 Coffee and Bananas (Short)
2012 Petites scènes d'été (Short)
2010 Mikrodramas (Short)
2010 De la subjectivité (Short)
1993 Les Allemands du Pont-Neuf (Short)
Director's Biography: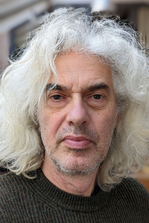 A consummate artist, Pierre Földes is a director, composer and painter. Pierre Földes is the son of a pioneer of computer animation, Peter Földes, nominated for an Oscar and a César winner. Pierre grew up in Paris where he studied piano and composition. He began his career in New York composing music for film and advertising before moving to Europe. Fascinated by drawing and animation, he has written and directed several short films by adapting a production pipeline to his idea of film. He has thus developed his own unique and personal style and technique.
Synopsis:
Tokyo, a few days after the 2011 earthquake and tsunami. Kyoko suddenly leaves her husband after spending five days in a row glued to unfolding earthquake footage on TV. Her helpless husband Komura takes a week's leave from work and heads north to deliver a box and its unknown contents to two young women. His colleague Katagiri, a simple debt collector by profession and an awkward loner in life, returns home one evening to find a two-metre-tall frog asking for his help to save Tokyo from an imminent earthquake. Through memories, dreams and fantasies, Kyoko, Komura and Katagiri, influenced by their visions of earthquakes – which are manifested as evil willow trees, giant earthworms, secret vows, mysterious boxes and a dark, endless corridor –, attempt to rediscover their true selves.