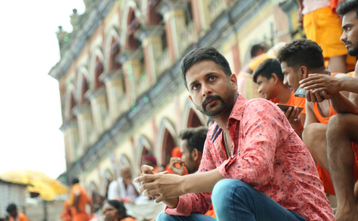 Original name: Nazarband
English name:Captive
Year: 2022
Run time: 85 min
Language: Hindi
Type (Colour/ Black & white): Colour
Country: India
Director: Suman Mukhopadhyay
Producer: Pawan Kanodia
Cast: Indira Tiwari, Tanmay Dhanania
Screenplay: Asad Hussain, Anustup Basu, Suman Mukhopadhyay
Cinematographer:Kate Mcdonough
Editor: Tinni Mitra
Sound Designer: Bigyna Dahal
Music Composer: Prabuddha Banerjee Production Company: AVA Films Productions Pvt. Ltd.

Festivals:
Busan IFF
London Indian FF
New York Indian FF
Asian FF Barcelona
River To River Florence Indian FF
Director's Selected Filmography:
2016 Incomplete
2013 War Cry Of Beggars
2013 The Last Poem
2010 Metropolis@Kolkata
2008 Four Chapters
Director's Biography :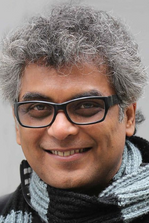 Suman Mukhopadhyay has directed seven full-length feature films. His feature Herbert (2005) won the National Award for Best Regional Film that year. Suman is one of India's leading theatre directors and done productions ranging from European drama to major adaptations of Bengali masterpieces and productions of Indian plays. He participated and won awards in various national and international theatre and film festivals including Busan, Montreal, Dubai, Munich, San Francisco, Seattle, and Kerala etc. Suman has also made a number of documentaries, TV series, short films and cine-plays. He was conferred with a script development award from Motion Picture Association and Asia Pacific Screen Awards in 2017.
Synopsis :
Vasanti comes out from the prison after five years in the megalopolis of Kolkata to realise that her husband has not come to receive her. She waits in trepidation when Chandu approaches, who also got his release today. Chandu, a seasoned fraudster, offers to help and also has a vile purpose. Although not very comfortable with this weird man, Vasanti takes his support to find the way to her slums. But when they reach the place, she finds that a dazzling mall and few multi-storied buildings have replaced the slums. Without any clue about the whereabouts of his husband or her seven-years-old son, Vasanti is in complete despair. Chandu sticks with this stubborn woman in a journey that goes through the labyrinth of the city in search of her family. It reveals the past of these two, who were unknown to each other until today morning. It is a strange journey entwined in plethora of emotions: anxiety, distrust, dependence, hatred, care, greed, frustration and necessity.