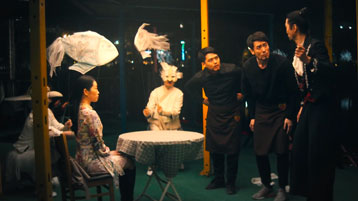 Original Name:Mimist
English Name: Mimist
Year: 2022
Run Time: 84 Minutes
Language: Korean
Type (Colour/ Black & White): Colour
Country: Republic of Korea
Director: Jang Gun-ho
Producer: Lee Hyung-suk
Cast: Yu Jin-gyu, Kang Hae-jin, Lee Jung-hun, An Jea-geun, Choi Woong-hee, Jeon boo-da, Byun Yoo-jeong, Lee Han-joo
Screenplay: Jang Gun-ho
Cinematographer: Park Cheol-woo
Music Composer: Yoo Sang-hoon
World Sales: Paran

Festivals:
Moscow IFF
Yalta IFF
Jecheon International Music and FF
Director's Selected Filmography:
2013 Navigation
2018 Mime in Mime (Short)
Director's Biography: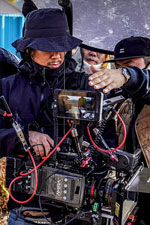 Jang Gun-ho studied art and media at hongik university and art center college of design. After his initial career in early Korean CG industry, he went to the US, where he has participated in several Hollywood films as a technical director, among which Hollowman and The Haunting were nominated for the Academy Awards for Best Visual Effect. In 2002, he returned to South Korea and has been participating in films and music videos. He is the director of the feature film Navigation (2013). His short film (2018) was screened at the 14th Jecheon International Music & FF.
Synopsis:
A performance held in Chuncheon celebrates the 50th anniversary of the debut of the mime artist Yu Jin-gyu. The film breathlessly follows what happens before and after the performance from rehearsals — to the after party, interviews and filming. Some point out that Jin-gyu's art has changed

while others try and surmise where his desires are directed. Jin-gyu reflects on 'the poetic expression of desire' through mime and prepares to move forward. Mime only requires space and music, and this gives rise to metaphorical movements.