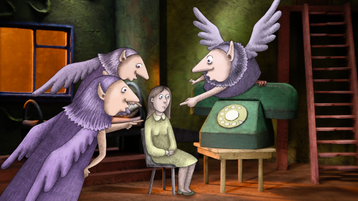 Original Name:My Love Affair With Marriage
English Name:My Love Affair With Marriage
Year: 2022
Run Time: 108 Minutes
Language: English
Type (Colour/ Black & white): Colour
Country: Latvia, USA, Luxembourg
Director: Signe Baumane
Producer: Roberts Vinovskis, Sturgis Warner, Signe Baumane, Raoul Nadalet
Cast: Dagmara Dominczyk, Michele Pawk, Matthew Modine, Cameron Monaghan, Stephen Lang
Screenplay: Signe Baumane
Cinematographer: Signe Baumane
Editor: Signe Baumane, Sturgis Warner
Sound Designer: Pierre Vedovato
Music Composer: Kristian Sensini
Production Company: Studio Locomotive, The Marriage Project LLC, Antevita Films
World Sales: New Europe Film Sales

Festivals :
Tribeca IFF
Annecy International Animation FF
Guadalajara IFF
Karlovy Vary IFF
Director's Selected Filmography :
2016 The ABC of Travel (Short)
2014 Rocks in My Pockets
2009 Birth (Short)
2002 Woman (Short)
1995 The Gold of the Tigers (Short)
1991 The Witch and the Cow (Short)
Director's Biography: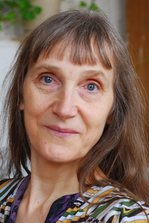 Signe Baumane is a Latvian-born, Brooklyn-based independent filmmaker, artist, writer, and animator. She best known for her first animated feature Rocks In My Pockets. The film covers a 100-year history of depression and suicide of women in her family, including herself. It premiered at Karlovy Vary IFF in 2014, and went on to over 130 festivals. Signe's new animated feature My Love Affair With Marriage fuses animation with music, theatre, science, photography, three-dimensional sets and traditional hand-drawn animation. Signe is a Guggenheim Fellow and a Fellow in Film for New York Foundation for the Arts.
Synopsis:
From an early age, songs and fairy tales convinced Zelma that Love would solve all her problems as long as she abided by societal expectations of how a girl should act. But as she grew older something didn't seem right with the concept of love: the more she tried to conform, the more her body resisted. A story about the acceptance of the inner female rebellion.