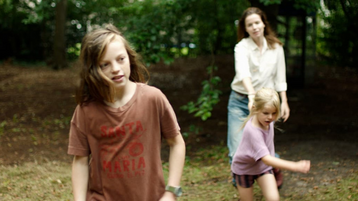 Original Name:Narcosis
English Name:Narcosis
Year: 2022
Run Time: 110 min
Language: Dutch
Type (Colour/ Black & White): Colour
Country:Netherlands
Director:Martijn de Jong
Producer:Trent
Cast:Thekla Reuten, Merel Lola van Zoggel, Ronja Sepp Ritsema, Boris Fedja van Huêt, John Vincent van der Valk
Screenplay:Laura van Dijk, Martijn de Jong
Cinematographer:Martijn van Broekhuizen
Editor:Lot Rossmark
Sound Designer: Jan Schermer, Luuk Hoogstraten, Claas Meier
Music Composer:Jorrit Kleijnen, Jacob Meijer
Production Company: OAK Pictures
World Sales: Cocinelle Film Sales

Festivals:
Tessaloniki IFF
Cairo IFF
Netherlands FF
Director's Selected Filmography:
2013 Stand-by Me (Short)
2010 Dicht bij mij vandaan (Short)
Director's Biography: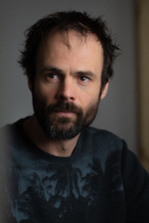 Martijn graduated with honours at the Willem de Kooning Academy in 2004 and worked as a creative for several advertising agencies. He decided to study at the Dutch Film Academy, after which we asked him to join Wefilm. The live twitter film Martijn created won the Grand Prix at the ADCN awards 2013 for the most outstanding campaign that year. At the Film Academy, he made several short films, all subtle and elegant. He won advertising awards such as Spinawards, ADCN Awards, VCP Kodak Award, Esprix, and a Cannes Lion. Martijn specializes in realistic commercials and online films dealing with the small inconveniences in life.
Synopsis:
A story full of life about love and loss. A close-knit family is disrupted when the father fails to resurface during a professional dive. No funeral, no goodbye, just a house full of memories. Burdened by the elusive loss, Merel evades her husband's death and everything related to it. Her young children become entangled in their search for answers, eventually bringing the family to a hard stand. Merel has no choice but to face the loss in her own unique way, to start a new life together.