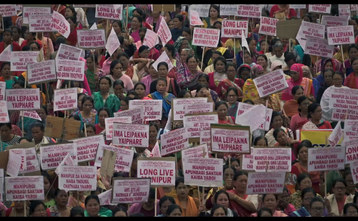 Original name: Nine Hills One Valley
English name:Nine Hills One Valley
Year: 2020
Run time: 75 min
Language: Tangkhul, Manipuri
Type (Colour/ Black & white): Colour
Country: India
Director: Haobam Paban Kumar
Producer: Haobam Paban Kumar
Cast: Anam Ahum
Screenplay: Haobam Paban Kumar, Sankha
Cinematographer:Ranjan Palit, Irom Maipak
Editor: Sankha
Sound Designer: Sukanta Majumdar
Production Company: Oli Pictures
World Sales: Oli Pictures

Festivals:
Jogja NETPAC Asian FF
Mumbai FF
Kolkata IFF
Moscow IFF
Chicago South Asian FF
Director's Selected Filmography:
2020 Pabung Syam (Doc)
2016 Lady of the Lake
2014 Floating Life (Short Doc)
2009 Mr. India (Short Doc)
2006 A Cry in the Dark (Short Doc)
2005 AFSPA 1958 (Doc)
Director's Biography :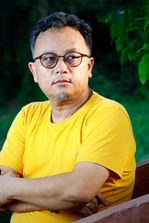 Haobam Paban Kumar is a prominent voice emitting out of the restive north eastern state of Manipur. Dabbling in both non-fiction and fiction storytelling. His film AFSPA 1958 was awarded the Golden Lotus for the Best Documentary at the 56th National Film Awards 2008. A Cry In The Dark is another film screened at the Toronto IFF 2006 and MOMA New York 2007. After nearly a decade of documentary filmmaking, he made his critically acclaimed feature film Lady of the Lake which featured at Berlinale 2017 and New Currents section at Busan IFF 2016.
Synopsis :
Anam Ahum, a Tangkhul from the hill, travels to Imphal city in the valley to meet his daughter before she leaves for New Delhi for further studies. During the course of the journey, he encounters different people and their stories, making us witness to the brutishness of ethnic conflicts. Yet, in the face of distressed memories, hope thrives.