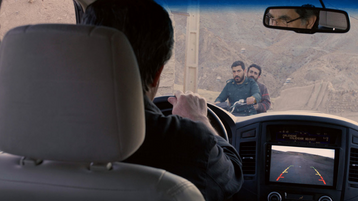 Original Name:Khers Nist
English Name:No Bears
Year: 2022
Run Time: 106 min
Language: Persian, Azari, Turkish
Type (Colour/ Black & White): Colour
Country: Iran
Director: Jafar Panahi
Producer: Jafar Panahi
Cast:Jafar Panahi, Naser Hashemi, Vahid Mobaseri, Bakhtiar Panjeei, Mina Kavani, Reza Heydari
Screenplay: Jafar Panahi
Cinematographer:Amin Jafari
Editor: Amir Etminan
Sound Designer:Mohammadreza Delpak
Music Composer: Martin Dirkov
Production Company:JP Production
World Sales:Celluloid Dreams

Festivals:
Venice FF
Toronto IFF
IFF Rotterdam
New York FF
Busan IFF
IFF India
Director's Selected Filmography:
2015 Taxi/Taxi Tehran
2013 Closed Curtain
2011 This Is Not a Film (Doc)
2006 Offside
2003 Crimson Gold
2000 The Circle
1997 The Mirror
1995 The White Balloon
Director's Biography: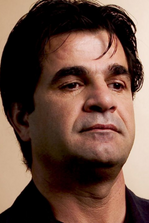 Jafar Panahi is a firebrand filmmaker whose work reflects a critical attitude towards class differences and the position of minorities and women in Iran. As a result, his films are rarely screened in Iran. He won the Caméra d'Or for best debut film with The White Balloon (1995) and won the Golden Lion in Venice with The Circle (2000). Offside was awarded the Silver Bear and the Jury Grand Prix at the Berlinale in 2006. In 2010, Panahi was handed a six-year prison sentence and a 20-year ban on making or directing any films. Panahi nevertheless managed to make a number of films and to smuggle these out of the country.
Synopsis:
No Bears portrays two parallel love stories. In both, the lovers are troubled by hidden, inevitable obstacles, the force of superstition, and the mechanics of power. A piece of inventive, illuminating autofiction becomes an act of resistance (as any other film of the director), by simply narrating a story of escape: a couple who lives in a village close to the porous Iranian-Azeri borders tries to flee to Paris with stolen passports, a film crew following them, a second young couple trying to escape a forced marriage and a village full of gossips. A self-reflective cinema that highlights what is truly at stake when defending one's creative freedom.