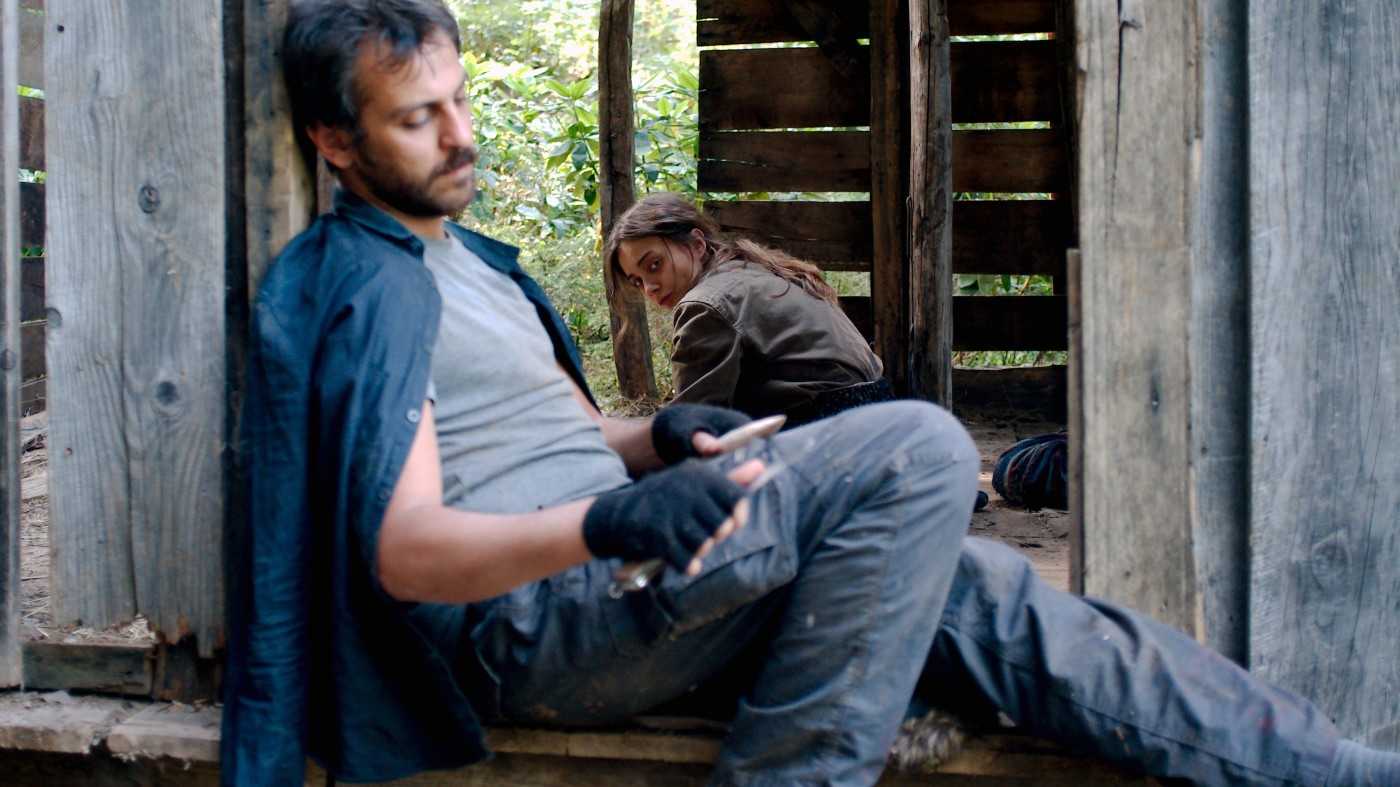 Original name: Sibel
English name: Sibel
Year: 2018
Run time: 95'
Language: Turkish
Type (Colour/ Black & White): Colour
Country: France, Germany, Luxembourg, Turkey
Director: Çağla Zencirci, Guillaume Giovanetti
Producer: Marie Legrand, Rani Massalha, Michael Eckelt, Johannes Jancke, Marsel Kalvo, Nefes Polat, Christel Henon, Lilian Eche
Cast: Damla Sönmez, Emin Gürsoy, Erkan Kolçak Köstendil, Elit İşcan, Meral Çetinkaya
Screenplay: Çağla Zencirci, Ramata Sy, Guillaume Giovanetti
Cinematographer: Eric Devin
Editor: Véronique Lange
Sound Designer: Tim Stephan, Stephan Konken
Music Composer: Bassel Hallak, Pi
Production Company: Les Films du Tambour , Riva Filmproduktion, Bidibul Productions, Mars Production, Reborn Production.
World Sales: Pyramide International
World Sales Phone: +33 1 42 96 02 20
World Sales Email: sales@pyramidefilms.com
Festivals
Locarno FF 2018
Toronto IFF 2018
BUSAN IFF 2018
CPH PIX 2018
Selected Filmography:
Ata (Short) 2008
Six (Short) 2009
Noor 2012
Camera Obscura (Doc) 2012
Ningen 2013
Director's Biography:
French-Turkish couple Çagla Zencirci and Guillaume Giovanetti have directed together since 2004 several shorts which got screened at prestigious festivals like Berlin, Locarno, Clermont-Ferrand Festivals and two features. They have portrayed local stories from different countries as if they are their own. Noor (Pakistan,2012 / Cannes Acid) and Ningen (Japan, 2013 / Toronto) are their prominent feature films. Sibel is their third feature and is selected in Competition at Locarno, and was screened at Toronto, Chicago, Busan, and many other festivals, winning several awards.
Synopsis
25-year-old Sibel lives with her father and sister in a secluded village in the mountains of Turkey's Black Sea region. Sibel is a mute, but she communicates by using the ancestral whistled language of the area. Rejected by her fellow villagers, she relentlessly hunts down a wolf that is said to be prowling in the neighbouring forest, sparking off fears and fantasies among the village women. There she crosses path with a fugitive. Injured, threatening and vulnerable, he is the first one to take a fresh look at her.