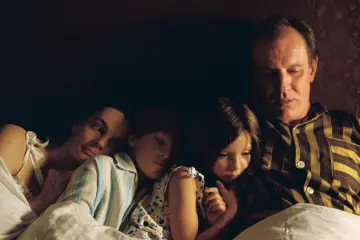 Original name:Slovo
English name: Word
Year: 2022
Run time: 104 Minutes
Language: Czech, Slovak
Type (Colour/ Black & white): Colour
Country: Czech Republic, Slovakia, Poland
Director: Beata Parkanová
Producers: Helena Uldrichová, Maroš Hečko, Přemysl Martinek, Ondřej Kulhánek, Anna Gawlita, Vojtěch Frič
Cast: Martin Finger, Gabriela Mikulková, Jenovéfa Boková, Marek Geišberg, Petra Hřebíčková, Ján Jackuliak, Taťána Medvecká
Screenplay: Beata Parkanová
Cinematographer: Tomáš Juríček
Editor: Alois Fišárek
Sound Designer: Viktor Krivosudsky, Lukáš Moudrý
Music Composer: Jan P. Muchow
Production Company: Bontonfilm Studios, Česká televize, Azyl Production, Kijora Film sp. z o.o., love. FRAME
World Sales: Bontonfilm

Festivals:
Karlovy Vary IFF 2022
Vancouver IFF 2022
Cairo IFF 2022
Haifa IFF 2022
Director's Selected Filmography:
2018 Moments
2018 Evička and Luděk (Doc)
2011 When A Man Doesn't Know (Short)
Director's Biography: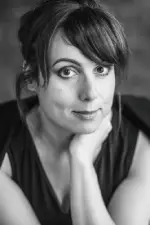 Beata Parkanová is a screenwriter, director, and an author. She graduated from the Film and TV School of the Academy of Performing Arts in Prague in 2015. Before starting a film career, she wrote several books, including ones for children. She had directed several short films such as When A Man Doesn't Know (2011) and documentaries like Evička and Luděk (2018). Her first feature film was Moments (2018), which screened in the East of the West Competition at the Karlovy Vary IFF.
Synopsis:
Faced with the choice between staying true to his principles or risking his livelihood and freedom, the small-town notary Václav is uncompromising in his beliefs and refuses to join the Communist Party. Set in politically turbulent Czechoslovakia during the summer of 1968, the film depicts the intimate lives of Václav and Věra, and their practical but enduring bond in the midst of political intimidation and harassment. Through their common personal situations on the background of historical events, the film captures key topics such as freedom and anticommunism, a clear conscience, responsibility and love.