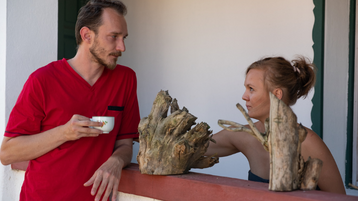 Original Name:Mellékszereplők
English Name:Supporting Actors
Year: 2022
Run Time: 129 min
Language:Hungarian
Type (Colour/ Black & White): Colour
Country:Hungary
Director: Árpád Sopsits
Producer: Árpád Sopsits
Cast:Gábor Jászberényi, Franciska Farkas, Edina Dömök, Zoltán Telek, Árpád Sopsits, Babita Telek
Screenplay: Árpád Sopsits, Balázs Maruszki
Cinematographer:Gergely Vajda, Gergely Tímár
Editor: Máté Balogh, Béla Barsi
Sound Designer:Tamás Kreiner
Music Composer:Latte Maffiato, Árpád Sopsits
Production Company: Soart Theatre and Film Kft
World Sales:Hungarian National Film Institute

Director's Selected Filmography:
2022 Roaming in Architecture (Doc)
2018 Nerve play
2016 Strangled
2009 The Seventh Circle
2000 Abandoned
1992 Videoblues
1989 Shooting Gallery
Director's Biography: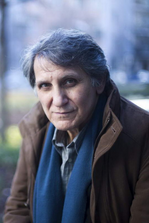 Árpád Sopsits graduated in adult education and library studies at the Debrecen Teachers' Training Institute. He studied film and television directing at the Hungarian Academy of Theatre and Film Art between 1975 and 1980. He wrote scripts for many years and worked as a director's assistant. His first feature film Shooting Gallery was made in 1989 and had its world premiere immediately at the Director's Fortnight in Cannes, where it received his first award, followed by many others. His two other feature films, Videoblues and Abandoned were awarded in Locarno and Berlin respectively, and became real festival hits.
Synopsis:
This social drama tells the parallel stories of three families in rural Hungary today. The stories of a rich businessman Árpád and his wife Franciska, their daughter Babita, a photographer Gábor, his ceramist girlfriend Edina, and a prison priest Tibor unfold on the screen. Their destinies are intertwined: many of them live or have lived in the same city, and their lives are fundamentally upended by the secrets and crimes that are revealed during the film. The film has an essentially polyphonic structure, with the investigation in the present interrupted by dreams, flashbacks from the past and photographs taken during "confessions" in the photographic studio. The confessions have a dramaturgical and structuring function beyond the psychological level, and help to distinguish between the two timelines: 10 years ago, and today.