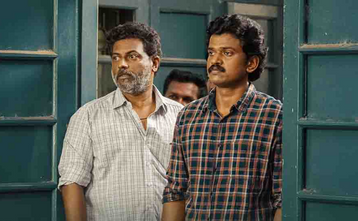 Original name: Saudi Vellakka
English name:The Baby Coconut of Saudi
Year: 2022
Run time: 148 min
Language: Malayalam
Type (Colour/ Black & white): Colour
Country: India
Director: Tharun Moorthy
Producer: Sandip Senan
Cast: Devi Varma, Lukman Avaran, Binu Pappu, Gokulan, Sujith Sankar, Dhanya Ananya
Screenplay: Tharun Moorthy
Cinematographer: Saran Velayudham
Editor: Nishadh Yusuf
Sound Designer: Vishnu Govind, Sree Sankar
Music Composer: Palee Francis Production Company: Urvasi Theatres

Festivals:
Director's Selected Filmography:
Director's Biography :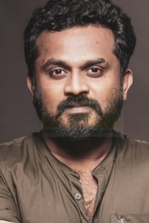 Tharun Moorthy Is a Malayalam film Director. He rose to fame with his commercially successful and award-winning film Operation Java (2021). His second film, Saudi Vellakka (2022) was applauded by audience and critics alike. It was also a big commercial success, while featuring in India's premier festival, IFFI.
Synopsis :
Twenty-three-year-old Abhilash Sasidharan receives a summons warrant by the court for a long pending case. He is shocked as his dream of a Gulf visa will be at stake if he becomes a part of this tiring court procedure. Desperate to find out the truth, he gets to know that the real issue was a small conflict between two neighbours snowballing into a bigger one in a place called Saudi, in Ernakulam that changes the lives of everyone involved.