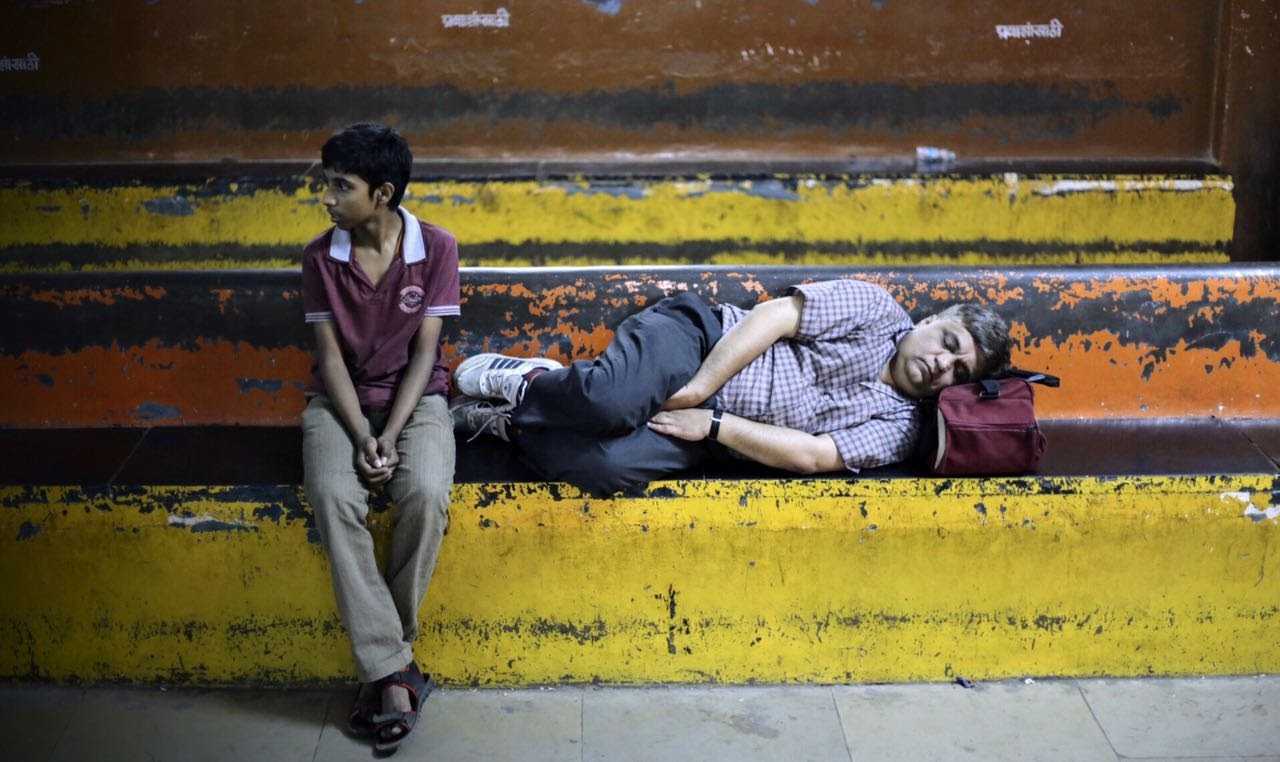 Original name: Chumbak
English name: The Lottery
Year: 2018
Run time: 118'
Language: Marathi
Type (Colour/ Black & white): Colour
Country: India
Director: Sandeep Modi
Producer: Naren Kumar, Aruna Bhatia
Cast: Swanand Kirkire, Sahil Jadhav, Sangram Desai
Screenplay: Saurabh Bhave, Sandeep Modi
Cinematographer: Rangarajan Ramabadran
Editor: Chandrashekhar Prajapati
Sound Designer: Allwin Rego, Sanjay Maurya
Music Composer: Saket Kanetkar
Costume Designer: Sachin Lovalekar
Production Designer: Prashant Bidkar
Production Company: Kyra Kumar Kreations, Cape of Good Films
Festivals
NewYork Indian Film Festival 2018
Austin IndieMeme Film Festival 2018
Ottawa Indian Film Festival 2018
MAMI 2018
Silk Screen Asian FF 2018
Vancouver International South Asian FF 2018
Selected Filmography
The Exile (Short) 2015
Best Friends Forever (Short) 2015
Chumbak 2018
Director's Biography
Sandeep Modi is a filmmaker from Mumbai, India. An alumnus of the Film and Television Institute of India (FTII), Pune, Sandeep writes from his growing experiences in the ever-churning belly of Mumbai. Giving voice to stories of simple people and their dilemmas, Sandeep's films hold a mirror to its world lost often in the cacophony of its own complexities. His short film Best Friends Forever won him National Award, 2015 while his debut short Bilori had IDPA giving him the nod for Best Student Film of the year besides being awarded the Golden Pearl at the Hyderabad IFF.
Synopsis
Chumbak is a coming-of-age story of a 15year old table-cleaning waiter-boy in Mumbai, Baalu who is on the crossroads of his aspirations and morals.
Baalu dreams of escaping this wretched life with a small little business of his own, a little sugarcane juice stall near his village's public Bus-Stand. Having exhausted all means, a desperate and broke Baalu along with his street-smart friend Dhananjay a.k.a Disco make a plan to put together the money with the only way they can think of - the infamous 'Nigerian SMS Scam'. But, of the hundreds expected to respond to his text messages, no one but one man falls for it, a simple poor mentally slow villager called Prasanna.
Caught between his guilt and conscience of fleecing such a man and the greed to fulfill his ambitions, Baalu will now have to make a choice. Chumbak is the story of these choices for Baalu that shall shape his life.