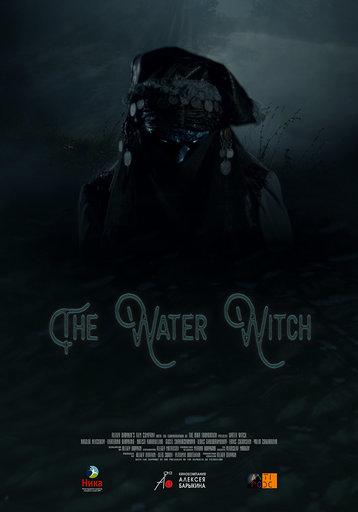 Original Name: Vodyanaya
English Name: The Water Witch
Year: 2018
Run Time: 85'
Language: Russian
Type (Colour/ Black & White): Colour
Country: Russia
Director: Alexey Barykin
Producer: Alexey Barykin, Oleg Surov, Vladimir Bratukhin
Cast:  Nikolai Nevzorov, Ekaterina Barykina, Nafisa Khairullina, Guzel Shakirzyanova, Ildus Gabdrahmanov
Screenplay: Alexey Barykin
Cinematographer: Alexey Matrosov
Editor:
Sound Designer: Dan Damaskin, Liliya Devlikamova
Music Composer: Alexey Barykin
Costume Designer: Marina Barikina
Production Designer: Marina Barikina
Production Company: Alexey Barykin Film Company
World Sales: Ant!pode Sales & Distribution
World Sales Phone:+79629656918
World Sales Email: festivals@antipode-sales.biz
Festival:
"Window to Europe" Russian Film Festival 2018
Selected Filmography:
Family Troubles 2015
The Water Witch 2018
Director's Biography:
Alexey Barykin, born in 1980, is a film director, screenwriter and producer. He is a member of the Union of Cinematographers of the Russian Federation and the head of department of cinematography of the Kazan State Institute of Culture; in 2008-2013, he was the creative director of the Kazan Studio of Newsreel. He was nominated for the Nika Award and awarded the White Elephant Prize of the Guild of Film Experts and Film Critics. He authored 16 documentaries and 2 full-feature live-action films: Family Troubles and Water Witch.
Synopsis
Alina and Ruslan live in Moscow, but their mother Alsu, a successful businesswoman, came from Tatarstan. When her father dies in the faraway village Achasary, the three of them go to visit their relatives. In the Tatar village, everything is new to the children accustomed to the life in a megalopolis: the village everyday life, chickens and cows, Muslim customs, a language they don't know. Late in the night, the kids are awakened by strange sounds coming out of their mother's bedroom. Peeking in the room, they froze in terror, seeing the Water Witch, a terrible monster with burning eyes standing above their mother's bed. They see how the Witch turns into a cloud and disappears behind the window together with their mother.