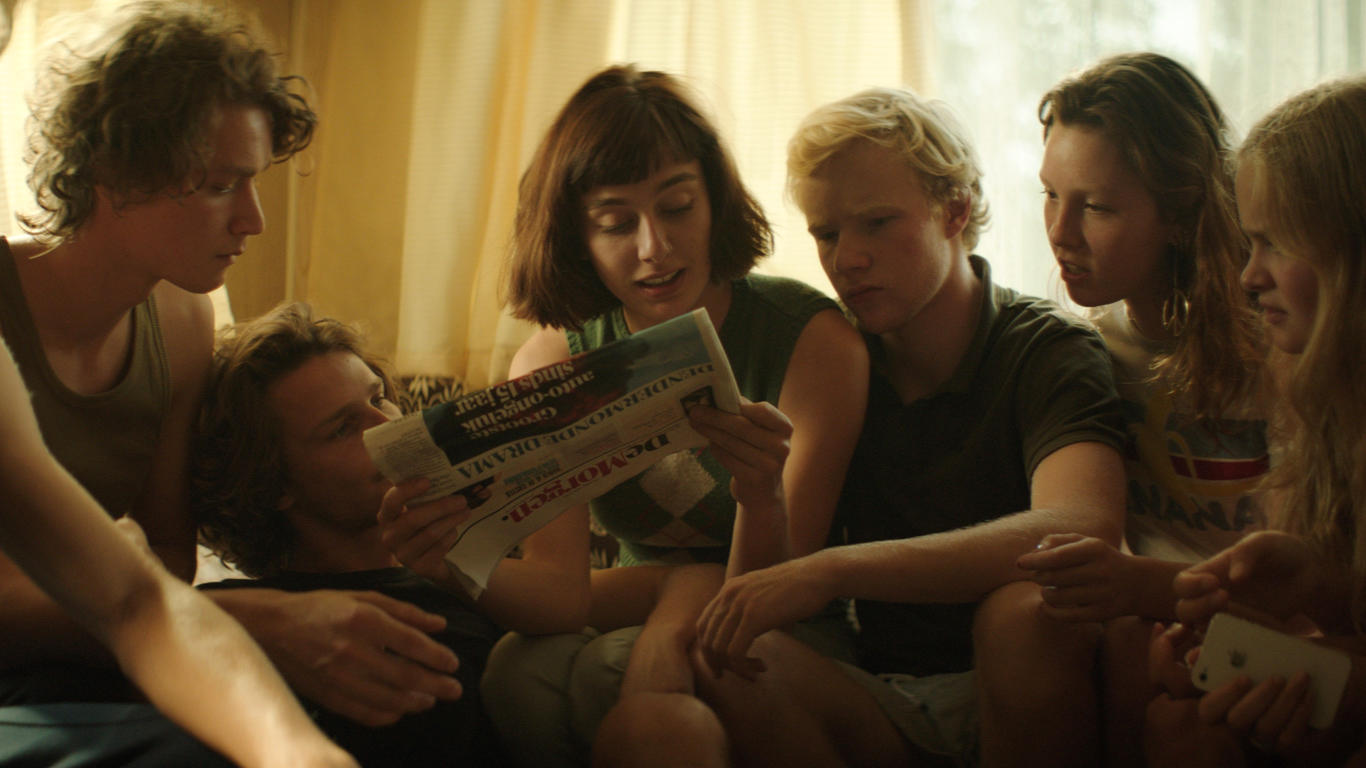 Original name: Wij
English name: We
Year: 2018
Run time: 100
Language: Dutch, Flemish
Type (Colour/ Black & white): Colour
Country: Netherlands, Belgium
Director: Rene Eller
Producer: Rene Eller, Julius Ponten
Cast:  Tijmen Govaerts, Aime Claeys, Salome van Grunsven, Laura Drosopoulos, Pauline Casteleyn,
Screenplay: Rene Eller
Cinematographer: Maxime Desmet
Editor: Wouter van Luijn
Sound Designer: Erik Griekspoor
Music Composer: Colin Stetson
Costume Designer: Julia Klok
Production Designer: Myrte Beltman
Production Company: Pragma Pictures
World Sales: Wide- Eye On Films
World Sales Phone: +33 1 53 95 04 64
World Sales Email: info@eyeonfilms.org
Festival:
Rotterdam IFF 2018
Netherland FF 2018
Festival International de Cine de Valencia 2018
Taipei FF 2018
Oldenburg FF2018
Zlin FF 2018
Selected Filmography:
Fad TV (doc) 1996
Wij 2018
Director's Biography:
Rene Eller is a Dutch director and producer. He started working as a casting director for television and commercials. After that, he started to make an international name for himself, first as a video editor and later as the founder of Czar, one of the most successful commercial production companies in the world. Since a couple of years Eller has fully immersed himself into the world of feature films. WE (2018) is his feature debut.
Synopsis
During a languorous summer in a village on the Dutch-Belgian border, eight rebellious teens go in search of fun, sex and excitement. Their adventure starts aimlessly, idyllically. They light fires at their clubhouse out in the sticks, pull pranks and have it off. Those kicks prove not to be enough. Their originally innocent sex games gradually turn into professionally sold porn, prostitution and blackmail. Their playful lives acquire a dark undercurrent and come to a crashing halt when something goes badly wrong.

In four chapters, the dreamer, the rebel, the businessman and the creative type tell various people, some of whom work for the authorities, how they experienced this eventful time and its aftermath. They all have their own perspectives in this modern coming-of-age narrative. Dreamy, The Virgin Suicides-like images alternate with hedonistic violence and sex in this adaptation of the eponymous, controversial novel Wij by Elvis Peeters.