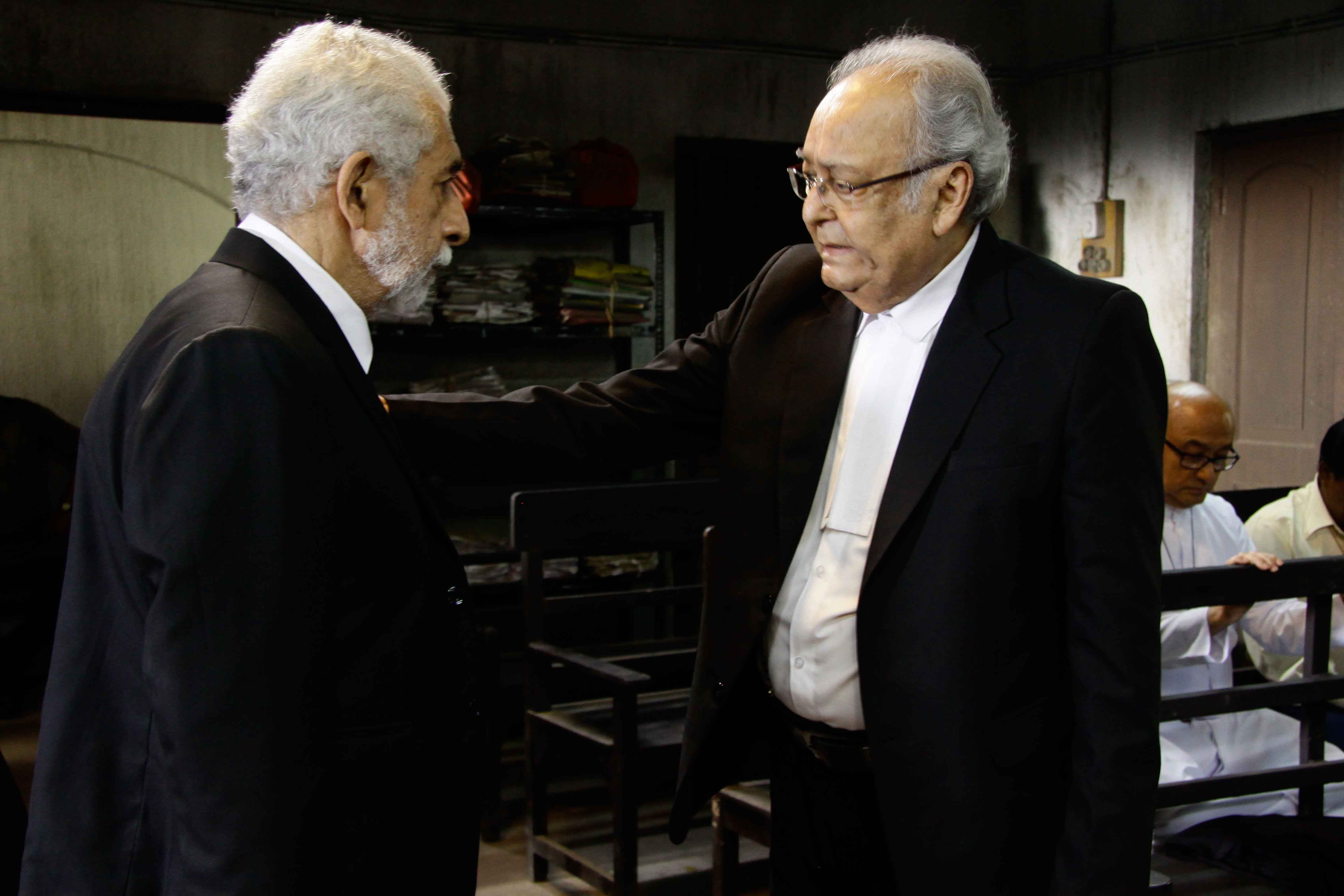 Original Name: A Holy Conspiracy
English Name: A Holy Conspiracy
Year: 2020
Run Time: 140 min
Language: Bengali, English, Hindi, Santhali
Type (Colour/ Black & white): Colour
Country: India
Director: Saibal Mitra
Producer: Joydeep Roy Choudhury & Suvra Sarathi Chakraborty
Cast: Soumitra Chattopadhyay, Naseeruddin Shah, Partha Pratim Majumdar, Amrita Chattopadhyay, Sramon Chattopadhyay, Kaushik Sen, Biplab Dasgupta, Anasua Majumdar, Pradip Kumar Ray, Jagannath Guha
Screenplay: Saibal Mitra
Cinematographer: Asok Dasgupta
Editor: Sumit Ghosh
Sound Designer: Anup Mukherjee & Ayan Bhattacharya
Music Composer: Pt. Tejendra Narayan Majumdar
Costume Designer: Sujit Chakraborty, Sudeshna Basu
Production Designer: Gautam Basu
Production Company: Walzen Media Works Pvt. Ltd.
World Sales: Walzen Media Works Pvt. Ltd
World Sales Phone: +91 9433060004
World Sales Email: sainema@gmail.com, sujitdas@walzenindia.com
Festivals :
Indisches Filmfestival Stuttgart 2020
Director's Selected Filmography :
Songshoy 2005
Hononkal 2010
Sajarur Kanta 2015
Chitrokar 2016
TakhonKuasa Chhilo 2018
Director's Biography: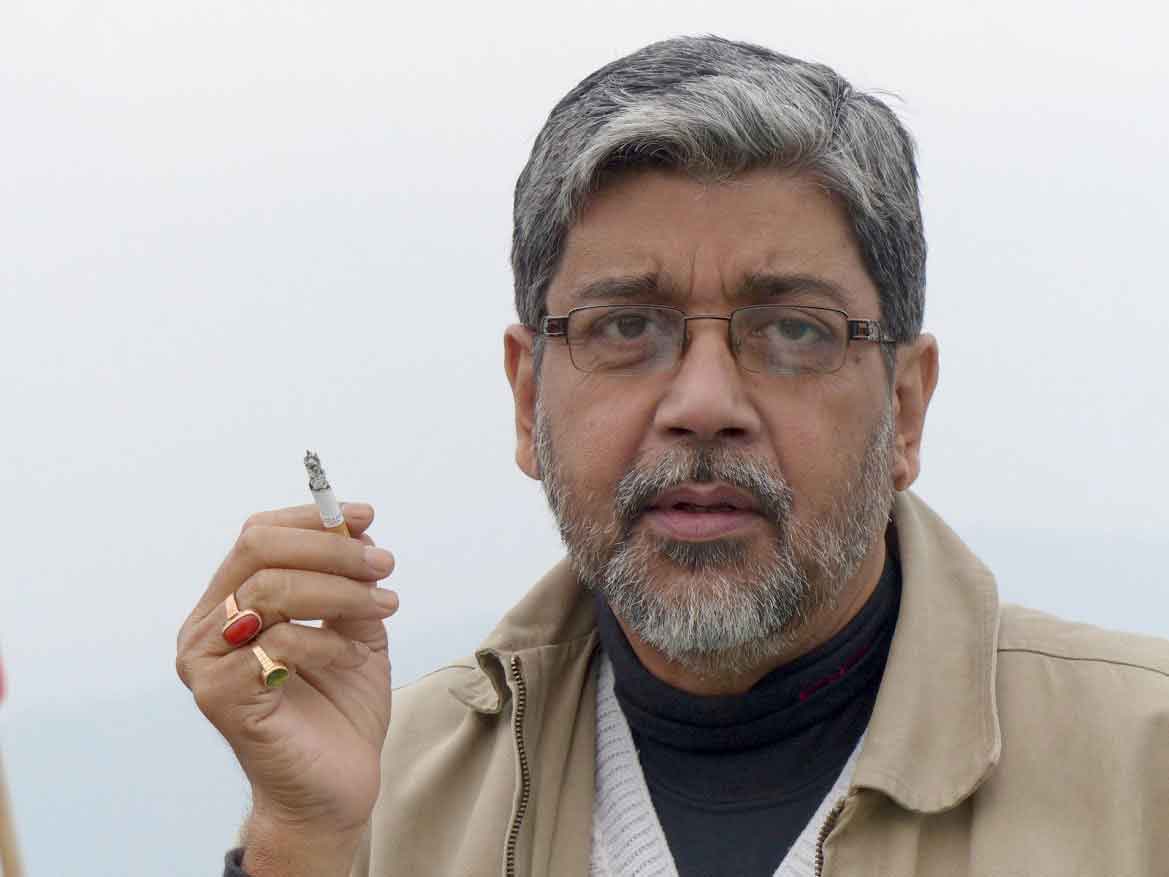 Started career as Assistant Director and worked with major film directors of Bengal like Goutam Ghosh & with Ronald Joffe (Hollywood). He assisted more than 5 feature films before starting independent productions. He had been making television series, Documentaries, Ad films, corporate films since 1986.
He has received BFJA Award, Best Director in the year 2000, (Short Film Section) Bengal Film Journalist Associations.Saibal represented Indian Panorama with his two feature films, "Songsoy" and "Chitrokar". His films had participated in Mumbai International Film Festival of Documentaries & Shorts, Berlin Asia Pacific Film Festival, Kolkata Film Festival, India Festival 2007, Brussels, IFFI Goa, IFFK, JIFF, BIFF, etc.
Synopsis:
The protagonist of this story is Kunal Joseph Baske – whose father converted to Christianity to access social and educational opportunities for his son – a teacher of science in a Christian missionary school in small town Hillolgunj, and is accused of refusing to follow the School's doctrine to teach the Biblical story of Creation before teaching Darwinian Evolution. He is subjected to suspension from service, and put into custody.
The Reverend Basanta Kumar Chatterjee and Anton De Souza are old allies who have fought many battles for the human rights of minority communities, and grave cases of social and legal injustice. Now they find themselves facing each other. It becomes clear that Kunal's interaction with the School had been utilized by the Hindu fundamentalist political party for its own immediate electoral needs by the fundamentalist party's local chief, who is also a Santhal, but has been turned by the dominant religion for his own personal political gains.
The filmmakers acknowledge their debt to the famous Scopes Monkey Trial in the US in 1925, on which this film is loosely structured.