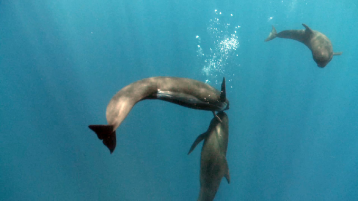 Original name: A Taste Of Whale
English name: A Taste Of Whale
Year: 2022
Run time: 85 min
Language:English, French, Faroese
Type (Colour/ Black & white): Colour
Country: France
Director: Vincent Kelner
Producer: Remi Grellety
Cast: Jens Mortan Rasmussen, Rigmor Rasmussen, Petur Rasmussen, Sonni Rasmussen, Karstin Otto Í Króki Rasmussen, Tórik Ábraham Rouah
Screenplay: Vincent Kelner
Cinematographer: Vincent Kelner
Editor: Olivier Marzin
Sound Designer: Vincent Kelner, Thomas Desjonquères, Guillaume D'ham, Simon Poupard, Pierre-Jean Labrusse
Music Composer: Merryn Jeann
Production Company: Warboys Films
World Sales: Films Boutique

Festivals:
CPH:DOX 2022
Zurich FF 2022
Reykjavik IFF 2022
DocAviv FF 2022
Director's Selected Filmography:
2014 World Medicine (Doc Series)
2010 Hors Série (Doc Series)
Director's Biography: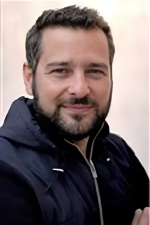 French journalist and cameraman Vincent Kelner has spent the past 20 years travelling the world for French television. Among other things, he has worked as a director on the documentary series Hors Série (2010) and World Medicine (2014). His debut feature length documentary A Taste Of Whale, had its world premiere at CPH:DOX.
Synopsis:
Every summer, hundreds of pilot whales are hunted in the fjords of the Faroe Islands. It's locally known as the "Grind", a spectacular and bloody tradition. International activists would like to put an end to it, so that these mammals will stop suffering. Knife in hand, the Faroese denounce the hypocrisy of those who eat meat without looking at what is happening in slaughterhouses and at the industries polluting our planet.