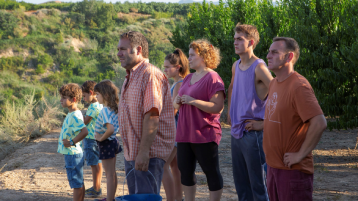 Original Name:Alcarràs
English Name: Alcarràs
Year: 2022
Run Time: 120 min
Language: Catalan
Type (Colour/ Black & White): Colour
Country: Spain, Italy
Director: Carla Simón
Producer: María Zamora, Stefan Schmitz, Tono Folguera, Sergi Moreno
Cast: Jordi Pujol Dolcet, Anna Otin, Xènia Roset, Albert Bosch, Ainet Jounou, Josep Abad, Montse Oró.
Screenplay: Arnau Vilaró, Carla Simón
Cinematographer: Daniela Cajías
Editor: Ana Pfaff
Sound Designer: Thomas Giorgi, Eva Valiño
Music Composer: Andrea Koch
Production Company: Avalon Pc, Elastica Films, Vilaüt Films, Kino Produzioni
World Sales: mk2 films

Festivals:
Berlinale
San Sebastián IFF
BFI London FF
IFF India
Palm Springs IFF
Vancouver IFF
Director's Selected Filmography:
2020 Correspondence (Short Doc)
2019 If Then Else (Short)
2017 Summer 1993
2014 Las pequeñas cosas (Short)
2012 Born Positive (Short Doc)
2009 Women (Short)
Director's Biography: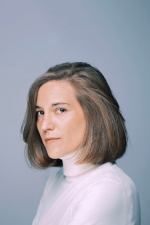 Carla Simón studied audio-visual communication in Barcelona and California and then attended the London Film School. In 2015, she participated in Berlinale Talents where the screenplay for her debut feature film Summer 1993 was selected for the Berlinale Script Station. The completed film screened at the 2017 Berlinale where it won the Grand Prix of the Generation Kplus International Jury and the GWFF Best First Feature Award. The film went on to win three Goya Awards and more than 30 prizes all over the world. Alcarràs is Carla's second feature. It took part in the Torino Script Lab, Nipkow Program, MFI and Cannes Residency.
Synopsis:
For as long as they can remember, the Solé family has spent every summer picking the peaches in their orchard in Alcarràs, a small village in Spain's Catalonia region. But this year's crop may well be their last, as they face eviction. The new plans for the land, which include cutting down the peach trees and installing solar panels, cause a rift in this large, tight-knit family. For the first time, they face an uncertain future and risk losing more than their orchards and, their home.