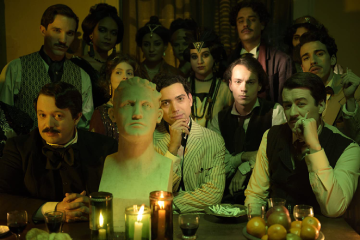 Original name: Amadeo
English name: Amadeo
Year: 2022
Run time: 98 Minutes
Language: Portuguese
Type (Colour/ Black & white): Colour
Country: Portugal
Director: Vicente Alves Do Ó
Producers: Pandora da Cunha Telles, Pablo Iraola
Cast: Rafael Morais, Ana Lopes, Ricardo Barbosa, Raquel Rocha Vieira, José Pimentão, Lúcia Moniz
Screenplay: Vicente Alves Do Ó
Cinematographer: Rui Poças
Editor: Hugo Santiago
Sound Designer: Pedro Melo
Production Company: Ukbar Filmes
World Sales: The Open Reel

Director's Selected Filmography:
2019 Quero-te Tanto!
2018 Sunburn
2017 Al Berto
2016 O Amor É Lindo... Porque Sim!
Director's Biography: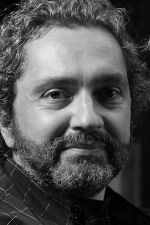 Vicente Alves do Ó was born in Sines, Portugal. With a diverse writing background in theatre, TV and cinema. He became known for his market successful biopics of some of Portugal's most outcast poets. After his three first features, Al Berto (2017) took him in a new direction inside the LGBT scenery. In 2018, his feature Sunburn premiered at the Tallinn Black Nights FF, in Competition.
Synopsis:
Amadeo. A mysteriously restless and indefatigable man as if always sensing brevity of the time he had left. An artist out of definition, whose painting questions the painting itself, indomitable, scandalous and misunderstood. For being "Infinitely" according Almada, is someone who never had the time within him. How many lives are there in Amadeo de Souza Cardoso's brief life? This is a life story of the famous Portuguese artist Amadeo de Souza Cardoso.