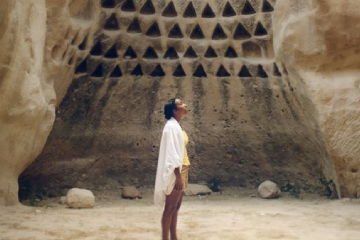 Original name: America
English name: America
Year: 2022
Run time: 115 Minutes
Language: Hebrew, English
Type (Colour/ Black & white): Colour
Country: Israel, Germany, Czech Republic
Director: Ofir Raul Graizer
Producers: Itai Tamir
Cast: Michael Moshonov, Oshrat Ingedashet, Ofri Biterman, Moni Moshonov
Screenplay: Ofir Raul Graizer
Cinematographer: Omri Aloni
Editor: Michal Oppenheim, Ofir Raul Graizer
Sound Designer: Václav Flegl
Music Composer: Dominique Charpentier
Production Company: Laila Films, Schiwago Film, Mimesis Film
World Sales: Beta Sales

Festivals:
Karlovy Vary IFF
Leeds IFF
FF Hamburg
Jerusalem IFF
Director's Selected Filmography:
2018 The Cakemaker
2016 La Discothéque (Short)
2009 Dor (Short)
2007 A Prayer In January (Short)
Director's Biography: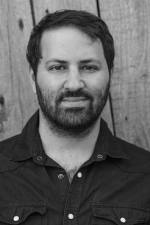 Ofir Raul Graizer is a film director, screenwriter and editor. Graizer worked in several fields from textiles to gastronomy, until he went to study film at Sapir College in Sderot. During and after his studies where he obtained BFA in Film, Graizer directed several short films that were shown in numerous festivals, including Cannes, Clermont Ferrand, Max Ophüls and more. He is two times alumni of Berlinale Talents. His debut feature film The Cakemaker, won 18 International Awards, was distributed in 27 countries, and was Israel's official entry to the Academy Awards in the Best Foreign Film category.
Synopsis:
Eli is an Israeli swimming coach living in the United States. A phone call notifies him that his father, who he has not been in touch with, passed away. Eli reluctantly travels to Tel Aviv for the first time in 10 years to deal with the estate. On his short trip, he decides to visit his childhood friend, Yotam, who used to swim with Eli when they were young. However, Yotam has left swimming long ago. He is running a small and beautiful flower shop in Jaffa, together with his fiancée Iris, a talented florist who, like Eli, is not in touch with her family. When Eli comes to visit the two, he will set in motion a serious of events that will affect everyone's lives. A story set between a flower shop and an ancient monastery, between a swimming pool and the Mediterranean, between life and death - and somewhere in the middle.