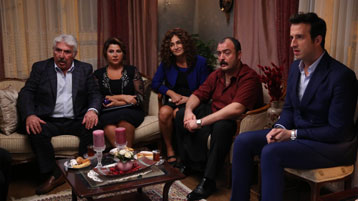 Original Name:Aile Arasinda
English Name: Among Family
Year: 2017
Run Time: 124 Minutes
Language: Turkish
Type (Colour/ Black & White): Colour
Country: Turkey
Director: Ozan Açiktan
Producer: Necati Akpınar, Mike Im
Cast: Engin Günaydin, Demet Evgar, Erdal Özyagcilar, Devrim Yakut, Fatih Artman
Screenplay: Gülse Birsel
Cinematographer: Yon Thomas
Editor: Erkan Erdem
Sound Designer: Ulaş Ağce, Soykan Aydin
Music Composer: Jingle Jungle
Production Company: BKM

Festivals:
International Izmir Artemis FF
Boston Turkish FF
Almaty FF
Director's Selected Filmography:
2022 Don't Leave
2021 Last Summer
2020 One-Way to Tomorrow
2016 My Mother's Wound
2014 The Consequences
2012 Who Are You?
2010 Comedy Kitchen: Holiday Recipes
Director's Biography: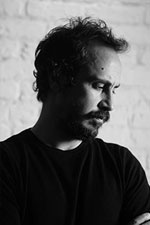 Ozan Açıktan is a multiple award winning, and one of the most commercially successful directors working in Turkish cinema. He studied in the Polish National Film School at Lodz. In 2006, he received the best 2nd short fiction film award from Metro-Tursak Short film Contest, and was granted to study in Baden-Württemberg Film Academy, Germany, focusing on scriptwriting and dramaturgy. The same year he attended Berlinale Talent campus. Açıktan's first feature film was Comedy Kitchen: Holiday Recipes (2010). His subsequently directed Who are you? And, The Consequences (2014). The Consequences won multiple awards across different festivals across the globe.
Synopsis:
Singer Solmaz and shopkeeper Fikret ("Fiko") have both just gotten out of 21-year relationships. Solmaz's has been dumped by her boyfriend (and the father of her daughter) and Fiko by his wife, who kicks him out. The two meet and Solmaz tells Fiko she can stay at her house until he gets back on his feet. At the same time, Solmaz's daughter Zeynep, a college student, gets engaged to her boyfriend Emirhan, but doesn't want his traditional, conservative family to find out her parents are unmarried and her father is gone. Solmaz convinces Fiko to pretend to be Zeynep's father and a police chief during the wedding. Fiko refuses at first because he's a terrible liar but eventually gives in. The wedding, originally supposed to be short and private affair, turns in a multi-day extravaganza thanks to the groom's family. Antics ensue.