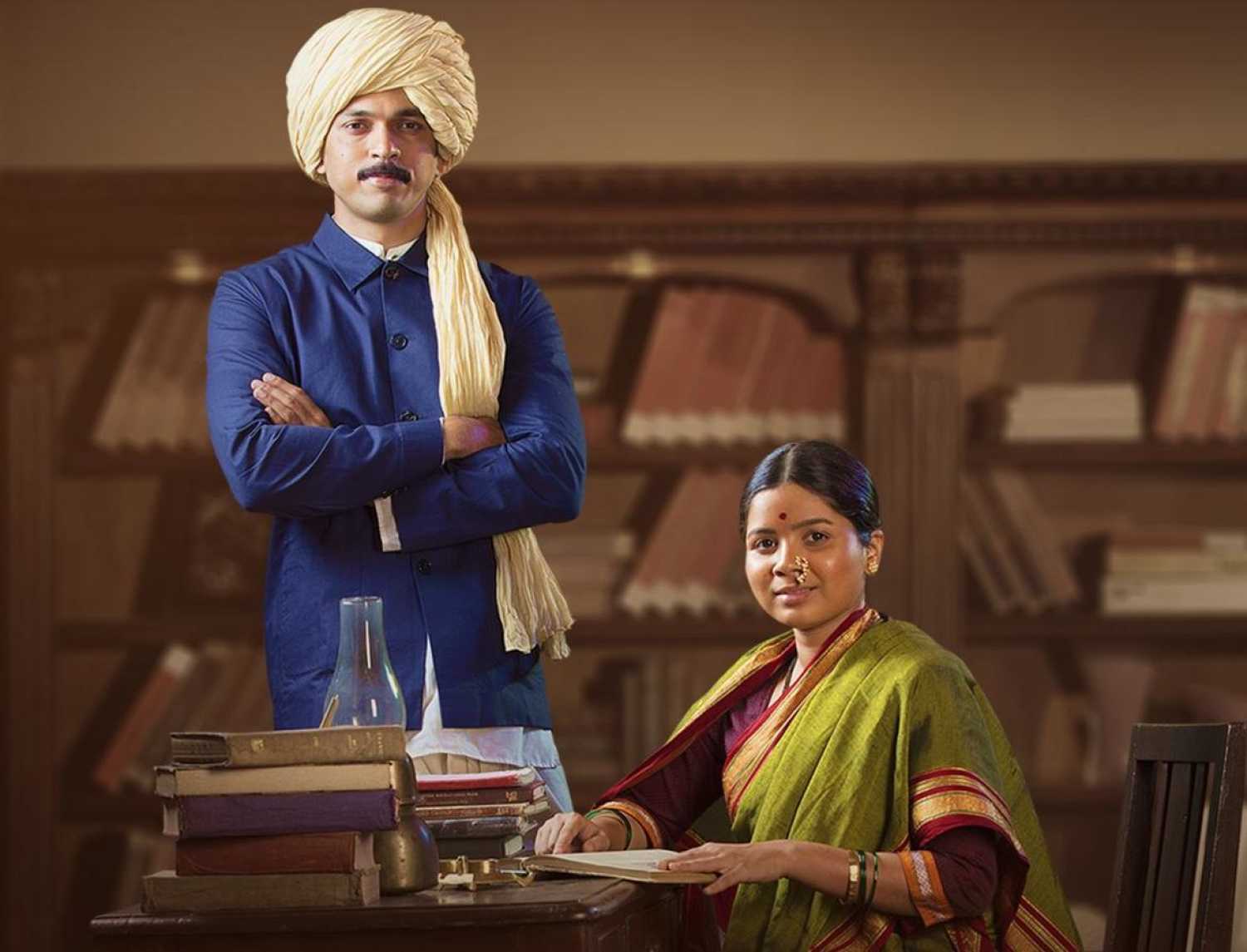 Original name: Anandi Gopal
English name: Anandi Gopal
Year: 2019
Run time: 134'
Language: Marathi
Type (Colour/ Black & white): Colour
Country: India
Director: Sameer Sanjay Vidwans
Producer: Kishor Arora, Shareen Mantri Kedia, Arunava Sengupta, Akash Chawla
Cast: Lalit Prabhakar, Bhagyashree Milind, Ankita Goswami, Geetanjali Kulkarni, Kshiti Joag, Yogesh Soman, Atharva Phadnis
Screenplay: Karan Shrikant Sharma, Irawati Karnik
Cinematographer: Akash Agrawal
Editor: Charu Shree Roy
Sound Designer: Bigyna Dahal
Music Composer: Hrishikesh - Saurabh - Jasraj
Costume Designer: Sachin Lovalekar
Production Designer: Sunil Nigvekar, Nilesh Wagh
Production Company: Namah Pictures , Fresh Lime Films , Zee Studios
World Sales: Essel Vision, Zee Studios Marathi Film
World Sales Phone: +91-9823508693
World Sales Email: Parineeta.Bhure@zee.esselgroup.com
Festivals: Indo-German Film Week Berlin 2019
Selected Filmography :
2017 Mala Kahich Problem Nahi
2016 YZ
2015 Double Seat
2013 Time Please
Director's Biography :
Being associated with experimental and commercial Marathi theatre for more than 17 years as a writer, director and actor, Sameer Vidwans is a graduate from the prestigious Film and Television Institute of India (FTII) in Pune. He has co-written Marathi films like, Aghat, Jameen, Lagna Pahave Karun, Classmates and Double Seat and worked with well-known institutes like, Theatre Academy, Theatres Pune and Samanvay Pune. Sameer has directed 4 Marathi Films. Time please, Doubleseat, YZ & Mala Kahich Problem Nahi. Anandi Gopal is his fifth feature film.
Synopsis :
This is a real life story from 19th century India under British rule. Yamuna was married to Gopalrao Joshi at an age of nine. Gopalrao had put a condition before marriage to teach her to learn to read and write. At the time of marriage, Yamuna was given a new name, Anandi. After a personal tragedy, Anandi vows to become a doctor and Gopal supports her decision. They are heavily criticised by their kin and society, not accepting a girl being educated and more so become a doctor. Against all odds Gopal sends Anandi to USA to study and become the first female doctor of India!