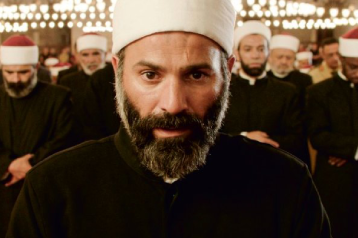 Original name:Walad Min Al Janna
English name: Boy From Heaven
Year: 2022
Run time: 126 Minutes
Language: Arabic
Type (Colour/ Black & white): Colour
Country: Sweden, France, Finland, Denmark
Director: Tarik Saleh
Producers: Kristina Åberg, Fredrik Zander
Cast: Tawfeek Barhom, Fares Fares, Mohammad Bakri, Makram Khoury
Screenplay: Tarik Saleh
Cinematographer: Pierre Aim
Editor: Theis Schmidt
Sound Designer: Fredrik Jonsäter, Pontus Borg
Music Composer: Krister Linder
Production Company: Atmo, Memento Films, Bufo, Final Cut for Real
World Sales: Memento Films

Festivals:
Cannes FF
Ghent IFF
Valladolid IFF
Director's Selected Filmography:
2022 The Contractor
2017 The Nile Hilton Incident
2014 Tommy
2009 Metropia
Director's Biography: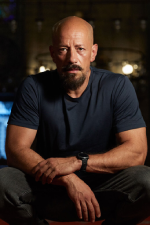 Tarik Saleh (b. 1972, Stockholm, Sweden) is a Swedish television producer, animator, publisher, journalist, and film director. He made several Documentary films, such as Sacrificio: Who Betrayed Che Guevara (2001), and Gitmo: The New Rules of War (2005) and music videos before turning to feature films. He debuted with animated film Metropia (2009). He went on to make Tommy (2014), The Nile Hilton Incident (2017) which won Grand Jury Prize at Sundance FF. He forayed in Hollywood with The Contractor (2022). Boy from Heaven is his latest film, which competed in the Main Competition section of Cannes.
Synopsis:
Adam, the son of a fisherman, is offered the ultimate privilege to study at the Al-Azhar University in Cairo, the epicentre of power of Sunni Islam. Shortly after his arrival in Cairo, the university's highest ranking religious leader, the Grand Imam, suddenly dies and Adam soon becomes a pawn in a ruthless power struggle between Eqypt's religious and political elite.