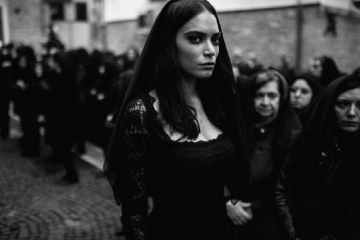 Original name: Ti Mangio Il Cuore
English name: Burning Hearts
Year: 2022
Run time: 115 Minutes
Language: Italian
Type (Colour/ Black & white): Colour
Country: Italy
Director: Pippo Mezzapesa
Producers: Nicola Giuliano, Francesca Cima, Carlotta Calori, Viola Prestieri
Cast: Elodie, Francesco Patanè, Michele Placido, Francesco Di Leva, Tommaso Ragno, Brenno Placido, Tommaso Ragno
Screenplay: Pippo Mezzapesa, Antonella Gaeta, Davide Serino
Cinematographer: Michele D'Attanasio
Editor: Vincenzo Soprano
Sound Designer: Fabio Conca
Music Composer: Teho Teardo
Production Company: Indigo Film, Rai Cinema
World Sales: True Colours

Festivals:
Venice FF 2022
Rio de Janeiro IFF 2022
Director's Selected Filmography:
2018 Il Bene Mio
2013 SettanTA (Doc)
2012 Pinuccio Lovero Yes, I Can (Doc)
2011 Il Paese Delle Spose Infelici
2008 Pinuccio Lovero - Sogno Di Una Morte Di Mezza Estate (Doc)
2004 Zinanà
Director's Biography: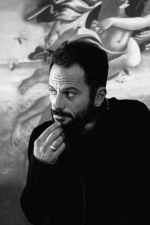 Pippo Mezzapesa is a director and screenwriter. After a series of documentaries and short films such as Zinanà, winner in 2004 with the David di Donatello award, directed Pinuccio Lovero – Sogno Di Una Morte Di Mezza Estate, presented as a special event at the Critics' Week and then in competition at the IDFA. In 2011, his movie Il Paese Delle Spose Infelici, was selected for the Rome FF. In 2018 he made Il Bene Mio, presented at the Venice FF.
Synopsis:
The forbidden love between Andrea, the reluctant heir of the Malatesta family, and Marilena, the beautiful wife of the Camporeale boss, rekindles an old feud between two rival families. The fatal passion brings the clans back into war, in an ancient land, not so different from the far west, where only blood can wash out blood, following the ruthless codes of the local mafia. But Marilena, now cast out by the Camporeale and prisoner of the Malatesta, contended and reviled, with the strength only a wounded mother ripped away from her children can have, will oppose to a destiny which seems already written.