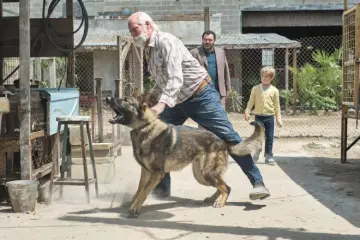 Original name: Chien Blanc
English name: White Dog
Year: 2022
Run time: 96 Minutes
Language: English, French
Type (Colour/ Black & white): Colour
Country: Canada
Director: Anaïs Barbeau-Lavalette
Producers: Nicole Robert
Cast: Kacey Rohl, Denis Ménochet, KC Collins, Kacey Rohl
Screenplay: Valérie Beaugrand-Champagne, Anaïs Barbeau-Lavalette
Cinematographer: Jonathan Decoste
Editor: Richard Comeau
Sound Designer: Paul Lucien Col
Music Composer: Mathieu Charbonneau
Costume Designer: Dominique Theriault
Production Designer: Emmanuel Frechette
Production Company: Go Films
World Sales: Orange Studio
World Sales Phone: +33 (0)1 46 47 31 92
World Sales Email: contact.orangestudio@orange.com
Festivals:
Filmfest Hamburg 2022
CINEMANIA 2022
Director's Selected Filmography:
2020 Goddess of the Fireflies
2007 The Fight
2012 Inch'Allah
Director's Biography: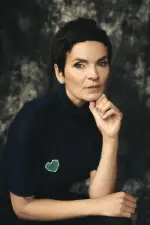 Anaïs Barbeau-Lavalette (born 1979) is a Canadian novelist, film director, and screenwriter from Quebec. Originally prominent as a child actor, her credits included the series Le Club des 100 Watts and À nous deux! She later began making documentary films, including Les Petits Princes Des Bidonvilles (2000), Buenos Aires, No Llores (2001) and Si J'avais Un Chapeau (2005), before releasing her first feature film, The Fight (2007). She won international acclaim with her film Inch'Allah (2012).
Synopsis:
1968. United States are on the verge of implosion: Martin Luther King is assassinated and racial hatreds put the country to fire and blood. Romain Gary, who lives in Los Angeles with his wife, the actress Jean Seberg, takes in a stray dog. The dog quickly finds his place in the house. He is affectionate with everyone. Everyone, except Black people. This is because White Dog is a dog specially trained to chase away Black protesters.
For Seberg, who is very active in the Black Panthers, it is unthinkable to keep the dog, but for Gary, it is unthinkable to shoot him. Gary is fixated on this animal: he cannot abandon it. He entrusts him to a kennel in the hope of curing the dog of this hatred that man has embedded in his body. And Keys, a black healer, who takes charge of reforming the beast. Inhabited by his own tragedy, he will not take shortcuts to do his job.