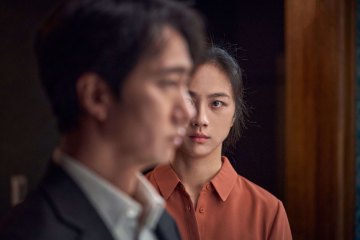 Original name: Heojil Kyolshim
English name: Decision To Leave
Year: 2022
Run time: 138 Minutes
Language: Korean, Chinese
Type (Colour/ Black & white): Colour
Country: South Korea
Director: Park Chan-wook
Producers: Jisun Back, Park Chan-wook, Ko Dae-seok
Cast: Tang Wei, Park hae-il
Screenplay: Park Chan-wook, Chung Seo-kyeong
Cinematographer: Kim Ji-yong
Editor: Kim Sang-bum
Sound Designer: Kim Suk-won
Music Composer: Cho Young-wuk
Production Company: Moho Film
World Sales: Mubi

Festivals:
Cannes 2022
Toronto IFF 2022
BFI London FF 2022
New York FF 2022
Director's Selected Filmography:
2016 The Handmaiden
2013 Stoker
2009 Thirst
2005 Sympathy for Lady Vengeance
2004 Oldboy
2002 Sympathy for Mr. Vengeance
2000 Joint Security Area
Director's Biography: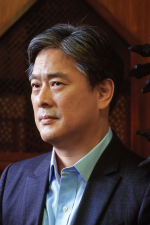 Park Chan-wook is one of the masters working in contemporary global cinema. After establishing himself as a director with his feature Joint Security Area (2000), he became celebrated as a global auteur with Oldboy (2003), winner of the Grand Prix at the Cannes FF. In the years since, he has continued to receive worldwide acclaim with films such as Sympathy For Lady Vengeance (2005); Thirst (2009), which won the Jury Prize at the Cannes FF. His recent film, The Handmaiden (2016), was screened in competition at the Cannes FF, and also won the Best Film Not in the English Language at the 71st BAFTA.
Synopsis:
A man falls from a mountain peak to his death.
The detective in charge, Hae-joon, comes to meet the dead man's wife Seo-rae.
"I worry when he does not come back from a mountain, thinking he might die at last."
Seo-rae does not show any signs of agitation at her husband's death. With her behaviour, so unlike that of a grieving relative, the police consider her a suspect.
Hae-joon interrogates Seo-rae, and while observing her on stakeout, feels himself slowly developing an interest in her.
Meanwhile the difficult-to-read Seo-rae, despite being suspected of a crime, acts boldly towards Hae-joon.
A suspect who is hiding her true feelings.
A detective who suspects and desires his suspect.
Their Decision to Leave.