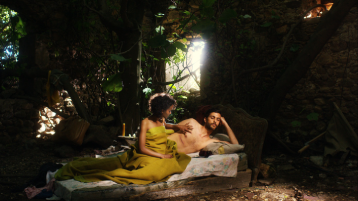 Original Name:Dirty Difficult Dangerous
English Name: Dirty Difficult Dangerous
Year: 2022
Run Time: 83 min
Language: Arabic, Amharic, Bengali, English
Type (Colour/ Black & White): Colour
Country: France, Lebanon, Italy, Qatar, Saudi Arabia
Director: Wissam Charaf
Producer: Charlotte Vincent, Katia Khazak
Cast: Clara Couturet, Ziad Jallad, Rifaat Tarabey, Darina Al Joundi, Ghina Daou, Rami Fadel, Adam Alothman
Screenplay: Wissam Charaf, Hala Dabaji, Mariette Désert
Cinematographer: Martin Rit
Editor: Clémence Diard
Sound Designer: Pierre Bompy
Music Composer: Zeid Hamdan
Production Company: Aurora Films, Né À Beyrouth Films
World Sales: Intra Movies

Festivals:
Venice FF
Palm Springs IFF
Hamburg IFF
Thessaloniki IFF
Director's Selected Filmography:
2021 Don't Panic (Short)
2018 Unforgettable Memory Of A Friend (Short)
2016 Heaven Sent
2012 It's All In Lebanon (Doc)
2007 An Army Of Ants (Short)
2004 Hizz Ya Wizz (Short)
Director's Biography: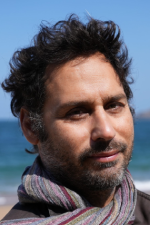 Wissam Charaf is a Lebanese/French director, cameraman and editor. In 1998, he began to work with the French/German channel ARTE, as a news cameraman, editor and journalist, covering major political hotspots. He has directed six shorts: Hizz Ya Wizz, A Hero Never Dies, An Army of Ants, After, Unforgettable Memory of a Friend, and Don't Panic as well as the documentary It's All in Lebanon. His first feature film, Heaven Sent, premiered at the ACID section of the 2016 Cannes FF. Dirty Difficult Dangerous is his second feature film.
Synopsis:
Beirut, Lebanon, nowadays. Ahmed, a Syrian refugee, and Mehdia, an Ethiopian migrant domestic worker, are living an impossible love. While Mehdia tries to free herself from her employers, Ahmed struggles to survive dealing in second-hand metal scraps, affected by a mysterious disease.
The two lovers have no future, but they have nothing to lose. One day, they take their chance and flee Beirut in a hopeful and desperate attempt to get away while Ahmed's physical condition gets worse, turning slowly his body into metal.