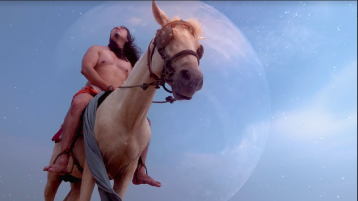 Original Name:Dramayama
English Name: Dramayama
Year: 2022
Run Time: 90 min
Language: Spanish, English, Tamil, Sanskrit, Maya
Type (Colour/ Black & White): Colour
Country: Netherlands
Director: Jeanette Groenendaal
Producer: Jeanette Groenendaal
Cast: Branly López Quemé
Screenplay: Jeanette Groenendaal
Cinematographer: Jeanette Groenendaal
Editor: Zoot Derks, Jeanette Groenendaal
Music Composer: Stephanie, Stelios Manousakis
Production Company: G-network Film Foundation
World Sales: Jeanette Groenendaal

Festivals:
IFF Buenos Aires
Toronto International Women FF
Jaipur IFF
Garifuna International Indigenous FF
Director's Selected Filmography:
2020 Soulscape (Doc)
2011 Reformation (Doc)
2011 BioArtCamp (Video Art Installation)
2007 Dutch Cocaine Factory (Doc)
Director's Biography: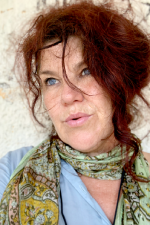 Jeanette Groenendaal is an Independent Filmmaker, Writer, Artist, Producer, Advisor, Astrologer and Founder of G-Network Film Foundation. A multi-talented artist, she develops and writes – directs her own documentaries, while also acting as a script advisor to multiple filmmakers. She has a training and keen understanding of different dance forms of the world including Indian classical dance forms, Indonesian dance forms, and European expressive and classical forms. Her documentaries, video art, video installation work has been screened in multiple festivals, museums and, curated collections.
Synopsis:
Experience a space time travel through past, present and future through the eyes of Guatemalan timekeeper Branly Gio Lopez, along rituals for the Planets of our Solar System still alive in the Dravidian Temples in the Vedic South of India. Ever since the 'End of the Mayan calendar' Branly has researched techniques and the meaning of Mayan Cosmology, trying to recover ancient rituals and knowledge painfully devastated by 500 years of colonization. During his vision quest he slowly recognizes deep roots in the echos of an old civilisation. Meanwhile the volcano erupts, the temple elephant dies and the turtle breathes home.