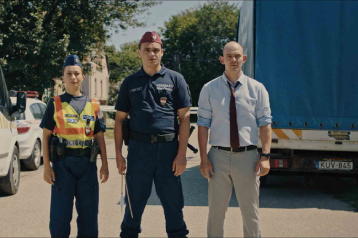 Original name:Kilakoltatás
English name: Eviction
Year: 2022
Run time: 85 Minutes
Language: Hungarian
Type (Colour/ Black & white): Colour
Country: Hungary
Director: Máté Fazekas
Producers: Péter Fülöp, Gábor Osváth, Judit Romwalter
Cast: Ákos Orosz, Mari Nagy, Blanka Mészáros, Annamária Láng, Ágnes Barta, István Znamenák, András Pál, Orsolya Török-Illyés, Bori Péterfy
Screenplay: Máté Fazekas
Cinematographer: Judit Evelin Tóth
Editor: Marianna Rudas
Sound Designer: Viktor Lente
Music Composer: Dávid Konsiczky
Production Company: FP Films, Filmfabriq, Sparks
World Sales: NFI World Sales

Festivals:
Transilvania IFF 2022
Cottbus FF of Young East European Cinema 2022
Balkan Panorama FF 2022
Director's Selected Filmography:
Director's Biography: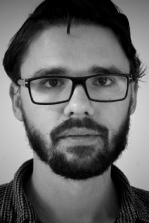 Máté Fazekas studied Film Theory and History and later Screenwriting at ELTE University in Budapest, Hungary. After his graduation, he wrote scripted docu-reality shows and worked as a story liner at Hungary's most popular and longest-running daily TV series. He wrote numerous short films and developed an eight-episode TV series for HBO Hungary, based on his own idea. His short Dad's Heart won the Cine New Wave Prize for Best Short Film at the Jameson CineFest in Miskolc, Hungary. He developed his first feature film screenplay during Midpoint and First Films First and received script development support from the Hungarian National Film Institute.
Synopsis:
Richard, an ambitious young court bailiff finally gets his first case: evicting an old lady. But on the day of the eviction, he has to face an unpleasant surprise: the lady starts threatening him that she is going to blow herself up with a gas cylinder if he enters the house. Richard is sure that she is just bluffing. But the eviction is getting bigger and bigger as the lady carries on with the threat and more and more authorities appear in front of the house: police, firemen, ambulance, the gas, water, and power company, the special forces, and even a hostage negotiator. It all started as an easy routine task and now there is a huge mess because of the threat on an explosion. The control slips out from Richard's hands who has to prove to his court bailiff father that he is good enough to take his office. He picks a fight with almost everyone to make things move faster but the legal and bureaucratic ways of doing things in a situation like this are bigger than him.