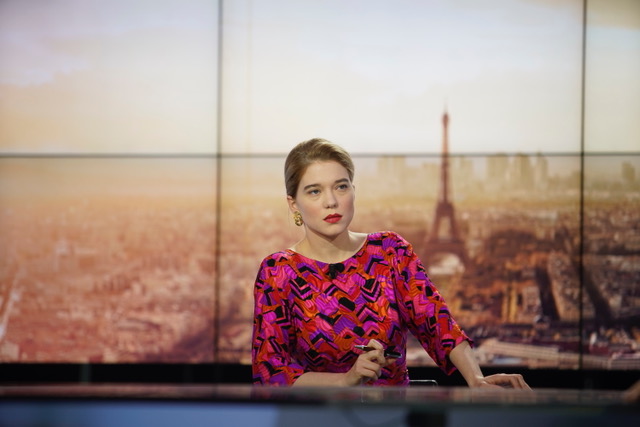 Original name: France
English name: France
Year: 2021
Run time: 133 min
Language: French
Type (Colour/ Black & white): Colour
Country: France
Director: Bruno Dumont
Producers:Jean Bréhat
Cast:Léa Seydoux, Blanche Gardin, Benjamin Biolay
Screenplay:Bruno Dumont
Cinematographer: David Chambille
Editor: Nicolas Bier
Sound Designer: Philippe Lecœur
Music Composer: Christophe
Costume Designer: Alexandra Charles
Production Designer: Cédric Ettouati
Production Company: 3B Productions
World Sales: Indie Sales
World Sales Phone: +1 33 44 83 02 27
World Sales Email:festival@u-indiesales.eu

Festivals:
Director's Selected Filmography:
2019 Joan of Arc
2016 Slack Bay
2011 Outside Satan
2009 Hadewijch1999 Humanity
1997 The Life of Jesus
Director's Biography: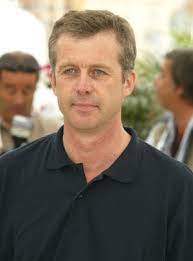 Bruno Dumont directed his first feature film at the age of thirty-eight: The Life of Jesus in 1997, shot in Bailleul, his native town. This film earned him immediate recognition: selected for the Directors' Fortnight, it received a Special Mention for the Caméra d'Or. Exploring a demanding, singular, raw cinematographic path, Bruno Dumont returned to Cannes in 1999 with Humanity, in Official Competition. He was awarded with the Grand Prix and a double prize for the interpretation of the two non-professional actors. In 2006, Flanders, a harsh film about the ravages of war, received the Grand Prix at the Cannes Film Festival. He received a Special Mention from the jury in 2019 for Joan of Arc
Synopsis:
Paris, today. France de Meurs is a star journalist running between a television set, a distant war and the hustle and bustle of her busy family life. Her frantic high-profile world is suddenly turned upside down after a traffic accident in which she injures a pedestrian. This unexpected irruption of reality calls everything into question. As France attempts to slow down and retreat into a simple anonymous life, her fame continues to pursue her until a mystified love affair seems to put an end to her quest.