Original Name: Balconit Bhogawan
English Name: God on the balcony
Year: 2020
Run Time: 90 min
Language: Assamese
Type (Colour/ Black & white): Colour
Country: India
Director: Biswajeet Bora
Producer: Noorul Sultan
Cast: Harish Khanna, Pranami Bora, Porinandhi Jima Sultana, Arun Hazarika & Rajib Kro
Screenplay: Biswajeet Bora
Cinematographer: Sitanshu Khamari
Editor: Biswajeet Bora
Sound Designer: Jyoti Chetia
Music Composer: Vishal Khatri
Costume Designer: Lopamudra Gogoi bora
Production Company: Maina Productions
World Sales: Maina Productions
World Sales Phone: +91 9819613217
World Sales Email: biswajitbora1979@gmail.com
Festivals :
Kolkata International Film Festival, India 2020
International Film Festival of Kerala 2021
Dhaka International Film Festival 2021
Imagine India International Film Festival, Madrid, Spain 2021
Rajasthan International Film Festival 2021
Director's Selected Filmography :
2009 Angel of the Aboriginals: Dr. Verrier Elwin (Documentary)
2015 AisaYehJahaan
2016 Bahniman
2017 Pehujali
2018 Raktabeez
2021 Boomba Ride
Director's Biography: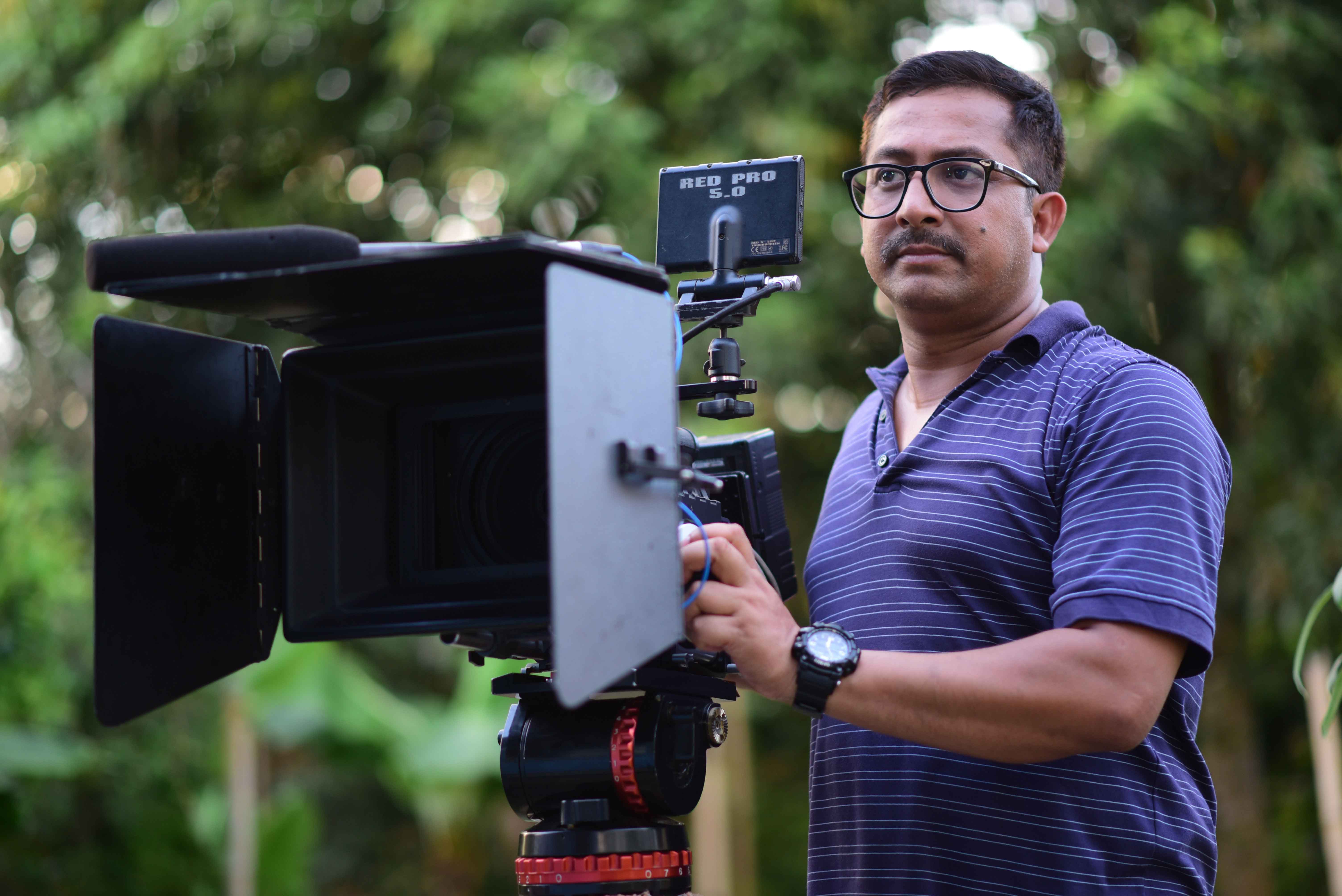 Biswajeet Bora is an Indian filmmaker, producer, editor and writer and one of the renowned filmmakers from Northeast India, now based in Mumbai. He worked with internationally acclaimed filmmaker Jahnu Barua for 7 years as an Assistant Director before making his first Hindi film titled "Aisa Yeh Jahaan" which was India's first carbon neutral film. Later he forayed into commercial cinema in Assam with "Bahniman", which is one of the biggest hits in Assam till now. His films "Raktabeez" was also a commercial hit, with his film "Pehujali", he got critical acclaim and recognition in various international film festivals. He won the Best Director 'Golden Royal Bengal Tiger Trophy' for the film "God On The Balcony" at 26th Kolkata International Film Festival,. The film has been also officially selected at various international festivals.
Synopsis:
The film is set in a remote village of Assam. It revolves around Khagen, a farmer,his wife Numali, and daughter, Kuwali. Numali dies in an unfortunate incidentwhere she was crushed to death by wild Elephants. Khagen takes her to thehospital where she dies. The story narrates his relentless struggles to carry thedead body of his wife on his bicycle back home from the hospital due to the unavailability of an ambulance. As he walks through the pebbled roads with thebody & his young daughter, he comes across two reporters and as a result, theirjourney turns to a different battle altogether.