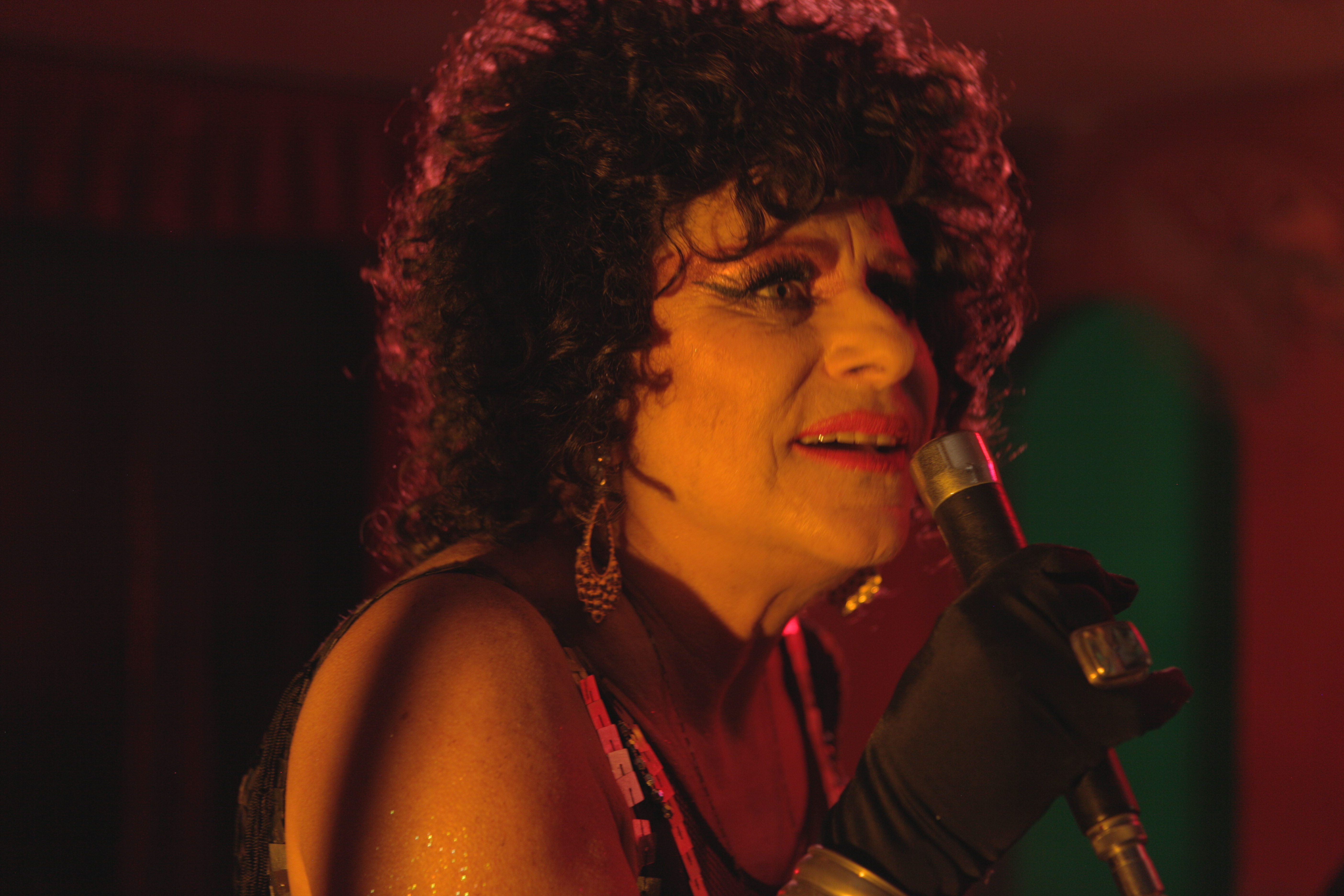 Original name:  Greta 
English name: Greta 
Year: 2019
Run time: 97' 
Language: Portuguese
Type (Colour/ Black & white): Colour
Country: Brazil
Director: Armando Praça
Producer: Nara Aragão, João Vieira Jr, Armando Praça
Cast: Marco Nanini, Denise Weinberg, Demick Lopes,
 Gretta Star
Screenplay: Armando Praça   
Cinematographer: Ivo Lopes Araújo   
Editor: Karen Harley
Sound Designer: Waldir Xavier
Costume Designer: Thaís de Campos       
Production Designer: Diogo Costa
Production Company: CarnavalFilmes, SegredoFilmes.
World Sales: M-Appeal
World Sales Phone: +49 30 61 50 75 05
World Sales Email: sales@m-appeal.com
Festivals:
Berlin IFF 2019
Guadalajara IFF 2019
Queer Lisboa 2019
Taipei Film Festival 2019
Selected Filmography:
Director's Biography:
Armando Praça is a Brazilian sociologist and filmmaker born in 1978 in Aracati, Ceará. Has worked as assistant director, screenwriter and acting coach with renowned filmmakers in Brazil such as Marcelo Gomes, KarimAinouz, MárciaFaria, SérgioRezende, Halder Gomes and RosembergCariry. His short and medium-length films include: A MulherBiônica, exhibited at the Clermont Ferrand Short FF, O Amor doPalhaço, Origem: Destino and Parque de Diversões. Greta, his first feature film, in 2019 was presented at 2019 Berlinale.
Synopsis:
Pedro, a 70-year-old gay nurse is taking care of Daniela, his ailing transgender friend. In order to find her a vacant hospital bed, he decides to help an arrested and wounded criminal, Jean, to escape. While he is hiding Jean from the police, they find themselves in a power struggle that turns into affection. Their relationship does not only help Pedro to overcome his solitude, but also leads him to accept his true self. It is a tale of friendship, love, sex and age. Surrounded as he is by sickness, death and other disasters on a daily basis, Pedro is possessed of the kind of strength of character that means he is not easily fazed. Not even when he makes a surprising discovery about Jean.