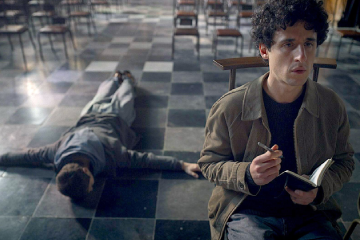 Original name: Habib, La Grande Aventure
English name: Habib
Year: 2022
Run time: 91 Minutes
Language: French
Type (Colour/ Black & white): Colour
Country: Belgium, France, Switzerland
Director: Benoît Mariage
Producers: Michaël Goldberg, Boris Van Gils, Jean-Louis Porchet
Cast: Bastien Ughetto, Catherine Deneuve, Thomas Soliveres, Sofia Lesaffre
Screenplay: Benoît Mariage
Cinematographer: Christophe Beaucarne
Editor: Sylvie Lager, Cyril Nakache
Sound Designer: François Musy, Renaud Musy, Antoine Wattier
Music Composer: Frédéric Vercheval
Production Company: Daylight Films, Formosa Productions, Cab Productions
World Sales: Be for Films

Festivals:
Film Francophone D'Angouleme 2022
Director's Selected Filmography:
2014 Les Rayures Du Zèbre
2007 Cow-boy
2003 L'Autre
2001 Nemadis, the Years Without News (Doc)
1999 Les Convoyeurs Attendant
1997 Le Signaleur (Short)
Director's Biography: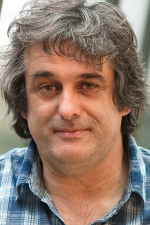 Benoît Mariage was born on 19 July 1961 in Virton, Belgium. He started his career as a photojournalist in Belgium. He produced and directed few documentaries in early 90s. In 1997, he made his first fiction short Le Signaleur (1997) which won Critics' Grand Prix at prestigious Cannes FF and also at, Grand Prix of the Jury at Clermont-Ferrand. His debut feature Les Convoyeurs Attendant (1999) won the Best Film Prize at Stockholm IFF.
Synopsis:
Habib is a young actor who dreams of being on stage and in the movies. But up until now he has only been stringing along dead-end roles. His family has a hard time understanding this passion of his that doesn't earn him a cent. Until the day he lands a role in a film, playing a gigolo alongside Catherine Deneuve. It's payback time – and perhaps just the beginning of his troubles.