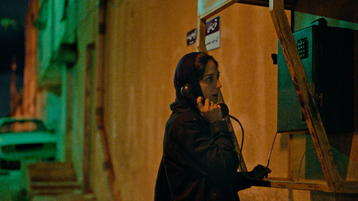 Original Name:Holy Spider
English Name: Holy Spider
Year: 2022
Run Time: 117 min
Language: Persian
Type (Colour/ Black & White): Colour
Country: Denmark, Germany Sweden, France
Director: Ali Abbasi
Producer: Sol Bondy, Jacob Jarek, Ali Abbasi
Cast: Mehdi Bajestani, Zar Amir Ebrahimi, Sina Parvaneh, Sara Fazilat, Arash Ashtiani, Forouzan Jamshidnejad, Alice Rahimi, Mesbah Taleb, Firouz Agheli, Nima Akbarpour
Screenplay: Ali Abbasi, Afshin Kamran Bahrami
Cinematographer: Nadim Carlsen
Editor: Olivia Neergaard-Holm
Sound Designer: Rasmus Winther Jensen, Georg Hackenberg, Lajos Wienkamp Marques, Gregor Bonse
Music Composer: Martin Dirkov
Production Company: Profile Pictures, One Two Films
World Sales: Wild Bunch International

Festivals:
Cannes Main Competition
Toronto IFF
BF
London FF
Vancouver IFF
Melbourne IFF
Director's Selected Filmography:
Director's Biography: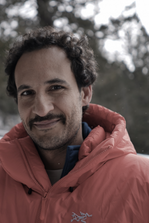 Ali Abbasi is a writer and director from Iran. He left his studies in Tehran to move to Stockholm, where he graduated with a BA in Architecture. He then studied directing at the National Film School of Denmark. His feature debut, Shelley premiered at the Berlinale in 2016. He is best known for his 2018 film Border, which premiered in Cannes, where it won the Prix Un Certain Regard. The film was chosen as Sweden's Academy Award Entry. It won the Danish Film Award and was nominated for three European Film Awards Including Best Director, Best Screenwriter & Best Film.
Synopsis:
Female journalist Rahimi travels to the Iranian holy city of Mashhad to investigate a serial killer who believes he is doing the work of God, cleansing the streets of sinners by murdering sex workers. As the body count mounts, and Rahimi draws closer to exposing his crimes, the opportunity for justice grows harder to attain, as the 'Spider Killer' is embraced by many as a hero. Based on the horrific true story of serial killer Saeed Hanaei.