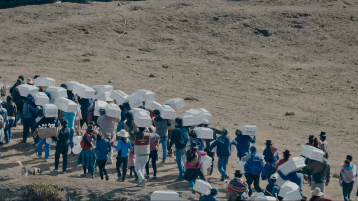 Original name: Esperaré Aquí Hasta Oír Mi Nombre
English name: I'll Wait Until They Call My Name
Year: 2021
Run time: 78 min
Language: Spanish
Type (Colour/ Black & white): Colour
Country: Peru
Director: Héctor Gálvez
Producer: Héctor Gálvez, Enid Campos, Paulo de Carvalho, Daniel Dávila
Screenplay: Héctor Gálvez
Cinematographer: Carlos Sánchez Giraldo
Editor: Víctor Hugo Gámez Robledo
Sound Designer: Willy Ilizarbe
Production Company: Piedra Alada Producciones
World Sales: Habanero Film Sales

Festivals:
Lima FF 2022
DOK Fest Munich 2022
Director's Selected Filmography:
2014 NN
2009 Paraíso
2002 Lucanamarca (Doc)
Director's Biography: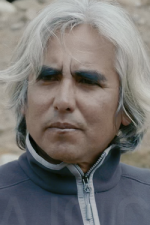 Héctor Gálvez co-directed the documentary feature Lucanamarca, which premiered at the International Documentary Festival IDFA in Amsterdam in 2008. Paraiso, his feature debut film, had its world premiere at the 2009 Venice FF. It participated of over 40 film festivals around the world and winning numerous awards. NN, his second feature, had its international premiere at the 2014 Rome FF and has participated in film festivals such as Rotterdam, Toulouse, Palm Springs and Cartagena where it won the Best Director Award.
Synopsis:
The armed combat of the "Shining Path" began in Ayacucho, in the Peruvian Andes, and claimed around 70,000 victims. The innumerable stories of the people who were killed and disappeared remain largely unexplored. Filmmaker Héctor Gálvez travels with a theatre group through the villages. A play that talks about the missing in the years of political violence in Peru, is taken to be presented to Andean communities. In each village, what was fiction will be confronted with reality, where it touches on suppressed memories and traumas.