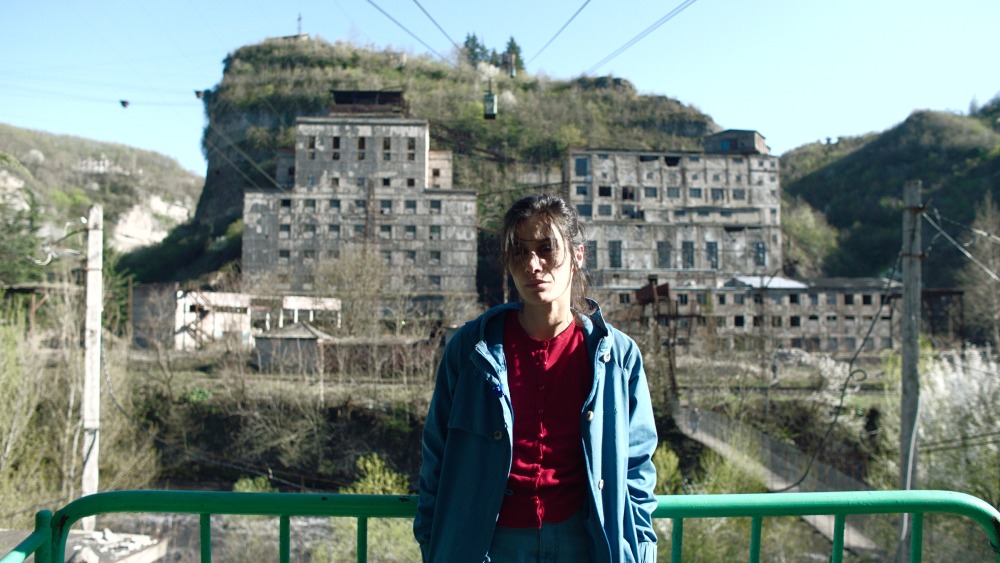 Original Name: Vdoh-Vidoh
English Name: Inhale Exhale
Year: 2019
Run Time: 91 min
Language: English, Georgian
Type (Colour/ Black & White): Colour
Country: Georgia | Russia | Sweden
Director: Dito Tsintsadze
Producer: Rusudan Glurjidze, Nadezhda Gorshkova
Cast: Salome Demuria, Giorgi Nakashidze, Camilla Borghesani, Daredjan Kharshiladze, Natalia Gabisonia, Lasha Kabanashvili, Irakli Kontridze, Maka Shalikashvili, Zaza Salia, Petre Iakobashvili
Screenplay: Nene Kvinikadze
Cinematographer: Goga Devdariani
Editor: Grigol Palavandishvili
Sound Designer:
Music Composer: Alex Seliverstov
Costume Designer: Maka Jebirashvili
Production Designer: Ana Iakobashvili
Production Company: Viva FilmsCinetech Ltd
World Sales: Antidote Sales
World Sales Phone: +7 926 214 62 25
World Sales Email: info@antidote-sales.biz
Festivals:
Albania Tirana IFF 2020
Georgia Tbilisi IFF 2019
Russia Sochi IFF & Awards 2019
Belarus Listapad Minsk IFF 2019
Kazakhstan Almaty FF 2019
China Shanghai IFF 2019
Director's Selected Filmography:
2015 God of Happiness
2012 Invasion
2008 Mediator
2006 The Man from the Embassy
2003 Gun-shy
2002 An Erotic Tale
2000 Lost Killers
Director's Biography: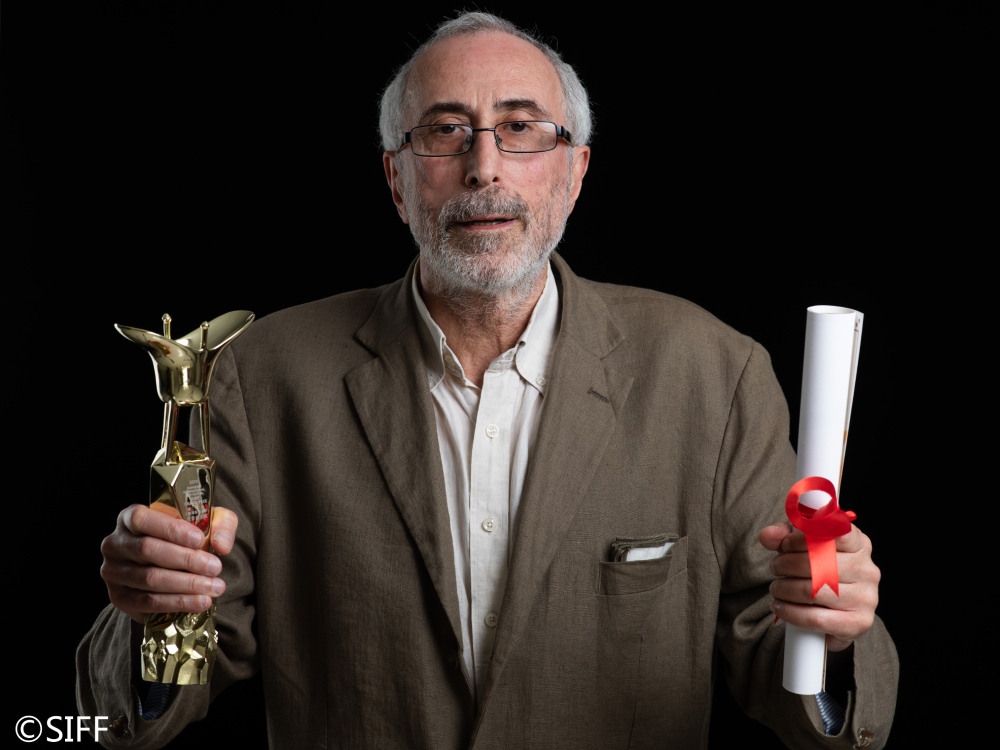 Dito Tsintsadze (born 2 March 1957) is a Georgian film director and screenwriter. He worked as assistant director and in 1984 made his first short film. In 1993, he directed his first feature and won a Silver Leopard with it at the Locarno Film Festival. He has directed thirteen films since 1988. His film Lost Killers was screened in the Un Certain Regard section at the 2000 Cannes Film Festival. In 2007 he was a member of the jury at the 29th Moscow International Film Festival.
Synopsis:
Irina is a 37 year old woman retrning back to her her husband and children after serving time for a crime she took the blame for while working as a nurse. Moving back to this existence looking for redemption and forgiveness she looks to those closet to her finding nothing but closed doors and feeling like an outsider to the one's she has bought into this world. Through a USA NGO rehabilitation programme she must attend yoga and gets free passes for synchronised swimming; a parody that plays aginast the brutal backdrop of Georgia's old 'Soviet' western mining town, the infamous Chiatura Allienated from her family she funds solace with the gay son of a fellow inmate that moves her past an inner prejudice set from the institution. It seems their union can at last bring them freedom until tragedy strikes and she is forced to make her last final sacrifice.