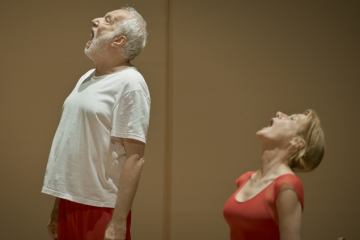 Original name: Last Dance
English name: Last Dance
Year: 2022
Run time: 84 Minutes
Language: French
Type (Colour/ Black & white): Colour
Country: Switzerland, Belgium
Director: Delphine Lehericey
Producers: Elena Tatti, Thierry Spicher, Anne-Laure Guegan, Géraldine Sprimont
Cast: François Berléand, Kacey Mottet-Klein, La Ribot, Jean-Benoît Ugeux, Déborah Lukumuena, Astrid Whettnall, Sabine Timoteo, Anna Pieri
Screenplay: Delphine Lehericey
Cinematographer: Hichame Alaouié
Editor: Nicolas Rumpl
Sound Designer: Sabrina Calmels, Héléna Réveillère
Music Composer: Nicolas Rabaeus
Production Company: Box Productions, Need Productions
World Sales: Be for Films

Festivals:
Locarno Film Festival 2022
Director's Selected Filmography:
2019 Beyond the Horizon
2013 Puppy Love
2012 Mode in Belgium (Doc)
2009 The Referees (Doc)
Director's Biography: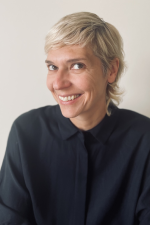 After receiving a performing arts degree from the University of Paris, Delphine Lehericey first worked as an actress and stage director. In 2007 she directed Comme à Ostende, a medium length film showcased at the Locarno FF. Later, she codirected the documentary Referees which was selected for several festivals. In 2013, Delphine released her first feature film, Puppy Love, which premiered at the San Sebastián FF. Her second film, Beyond the Horizon (2019), premiered at San Sebastián and won the Greenpeace Lurra Prize. It also won Best Film and Best Screenplay at the Swiss Film Awards in 2020.
Synopsis:
Germain, an introspective retiree, abruptly becomes a widower at 75. He barely has the time to realize what has happened to him before his family forces their way into his daily life: non-stop phone calls and visits, meals and activities organized in advance – all meant to make his life as regular as clockwork. But Germain's mind is elsewhere. Honouring a promise he made to his dear departed wife, he suddenly finds himself at the heart of a contemporary dance company's newest work.